← Older posts
Newer posts →
July 18, 2013
By Kellie Geres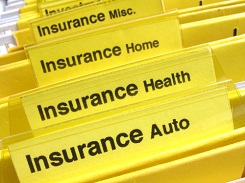 For many nannies, the perks of the job can include an automobile to drive, a place to live and health care contributions.   However, just as these are perks of the job, they should not be overlooked in your personal life.  Even if you are covered under your employers' car insurance, you still need to consider your coverage for personal use.  Here is a list of five insurances that nannies should consider having their own policies for, both for protection and peace of mind.
One of the first things my mother told me when I became a nanny was to get health insurance.   I did, and it took 23 years for me to appreciate that I had it.  An unexpected trip to the doctor and a diagnosis of appendicitis threw me for a loop.  The one thing that helped me through it was knowing that I had health insurance, and my $16k+ bill only cost me about $1500. You may want to consider starting your search at ehealthinsurance.com.
Consider approaching your employer's to pay a portion of your health insurance as a benefit.  Consult with your tax expert to find out how employers' can take advantage of tax credits for paying your health premium directly.
If you drive, you must have auto insurance.   If your employers provide a vehicle, they must have you included on their insurance as an additional driver.   Request proof of insurance from your employers if they provide insurance.   Make sure your work agreement clearly defines the use of the vehicle for personal and work related driving, as well as who is responsible in the case of an accident – whether you're at fault or not.   Don't wait until an accident happens to realize you didn't have adequate coverage or to determine who is responsible for the deductible.   The same applies if you use your own vehicle for work, though make sure you check with your insurance agent to assure that you are covered for work related driving.  In some states, this is Business Class insurance.  If your employers require you to use your vehicle for work, and you need to increase your coverage as a result, you can go to them and request they pay the additional increase in your premium.
If you are a live-out nanny, chances are you have renters or home-owners insurance.  However, did you know as a live-in nanny you can still get renters insurance?  I have been a live-in nanny for most of my career. With that comes a lot of stuff that has accumulated – furniture, computer, TV, household items.   If something were to happen to the home, I need to know that I can replace my items.   My employers did not buy many of these items for me, so it wouldn't be their responsibility.  If you live in your employers' home you can get renters insurance.  Check with an insurance agent, and if you have auto insurance, having multiple policies will help reduce your premiums.
Taking care of yourself is not always top on our list of things to do.   One that often gets pushed aside is dental care.  Dental insurance is not always included with health insurance, so finding an affordable policy can be hard.   A solution is DentalPlans.com.  While not an insurance, it does provide insurance rates for many services.   You can also add vision care to many plans, saving you even more money.   For example, I pay about $100 annually for DentalPlans.com.   This service saved me thousands of dollars when I needed three crowns and all of my youthful metal fillings replaced with newer ones.  It's worth looking into if you need major work done, or if you just want to save on the recommended twice yearly cleanings.
So all this coverage and you think you're covered?   Think again. The final insurance you should consider is a personal umbrella policy.  When all the other insurances have met their maximum, the PUP will pick up where those leave off.   I personally have a million dollar policy, which costs me about $100 annually.
These are just the main ones I suggest you consider.  Others can be unemployment insurance and disability insurance. Check with your insurance agent to find the policy that best suits your needs and budget.
Posted in
Uncategorized
|
Comments Off

on 5 Insurances Nannies Should Consider Purchasing
July 15, 2013
By Kellie Geres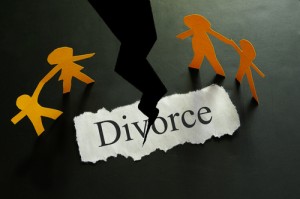 I have spent the past 15 years working with divorced families. No divorce is easy, however, there are certain things you can do as a nanny to make this difficult time less stressful for the children while still maintaining a professional relationship with the parents.
Always remember that you are there for the children.  Their safety, well-being and comfort come first.
You are not there to be the new best friend of your boss, a sounding board for all things wrong with their spouse or to bear the brunt of the frustrations they are having with each other.
While tempers may rise, do not allow name calling or negative talk of the other spouse while children are present.  Also, don't allow other family members or friends to do so in the presence of the children.  Children pick up on the feelings and tone of parents, and little ears become big listeners when they know it's something they aren't supposed to hear.
Do not let yourself become the messenger between parents, and don't allow the children to relay messages either.  While they may not be able to communicate with each other, this isn't about them.  It's about their children and their needs.  Create a system of emails that consistently remind parents of upcoming appointments, events and obligations.
Maintain two separate households.  Have clothing, shoes, toiletries, medications, etc. in each home.  School bags and sports equipment can go back and forth.  While it may be added work to maintain these in both homes, it does come in handy for those last minute changes in location or when an emergency arises.
Consistency is key, but know that what one parent does may not be done at the other home.   Know what's important and pick your battles.   If Mom lets them have ice cream for dessert every night, but Dad wants them to have fruit, it's not going to harm them to have ice cream when they're at Mom's house.   Knowing that they are fed and bathed, their homework is done and that they're safe in their home should be the main concerns.   Whether one parent lets them eat candy or watch cartoons for three hours should not cause a battle amongst the parents and caregivers.
Stability is key for kids, especially with divorce.   They want to know who is picking them up from school.   They want to know what time you will be home.   Know that they need the feeling of stability to feel safe and secure in their environment.  Be patient and calm when assuring them you're going to be there for them.
Communicate with the parents your observations of how things are going with the kids.   Don't use it as a means to 'tattle' on the other parent, but a note stating, "I notice that John plays video games when he comes home from school to chill for a while, but this is starting to affect getting his homework done in a timely manner" is acceptable.  While parents may set rules and guidelines, they are not the ones on the front working with the kids and may not realize when something is becoming an issue.
Create a calendar system for the kids to follow.   Buy monthly calendars that they can keep in their rooms, noting on each when they have practices, school holidays, appointments and when they are at Mom's or Dad's.    My system was to create a master calendar with a copy for each home, as well as one for each child's bedroom.  This included appointments, visitation location, school happenings and more.  Once the kids got old enough, they started helping create the calendars, as they wanted to put the information on it.
Clearly define your role in your work agreement.  If you're working for both parents in both homes, clearly outline the responsibilities and protocol for each home.   Treat it as two separate work agreements if it makes things easier.   But make sure your salary and benefits are defined and both parties agree.  It's easier to have one party responsible for the payroll and let the parents determine which party is the main contact.  In my case, Mom handled all financials and benefits and the parents maintained a joint checking account for all child related expenses.
Divorce can be amicable between parents, or it can be very toxic.   Having a nanny who is equipped with the resources and information to deal with both situations can help make this transition a bit easier on all parties.
Posted in
Uncategorized
|
Comments Off

on 10 Tips for Working with Divorced Parents
July 8, 2013
By Kellie Geres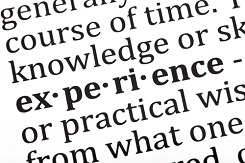 I am approaching 25 years as a professional nanny/household manager.  I've been fortunate to work for some amazing families, and am blessed with friends and colleagues near and far. I'm not the perfect nanny nor the perfect household manager, but I am the best I can be in a profession I love.
Here are a few of the lessons I've learned along the way that have helped shape me into the professional I am today.
The one thing I wish I had done from the start of my career was save. Even if it was just $10 a paycheck, over time that adds up. Instead I accrued debt, believing there's always time to save. The debt has been paid and the savings is building, but I wish I had done things differently. Find a system that works for you. I have money automatically withdrawn each week from my account that gets put into an another account.
Over the years, I have come to know my strengths and weaknesses. I excel at organizing, time management and details. My weakness is I take things very personally, tend to take on too much at a time and give too much to my job without leaving enough time for me. I'm a work in progress, as I think we all are throughout our lives. That I recognize these traits helps me do my job well, and recognize when it's time to just stay in my pj's on a Saturday, read a good book and clean off the DVR.
Embrace your nanny community! If there isn't one in your area, create one. I've been fortunate to be part of several nanny groups in each area that I've worked – Northern NJ, Atlanta, Philadelphia and DC.   I've been a member and a leader.  No one knows what your day and job are truly like other than another nanny. Reach out and meet others. If it's just coffee once a month or daily online communications through a Facebook group – connect with other nannies.
Check out my advice on creating a nanny community for ideas on how to get started.  
With any profession, information and techniques change. Continue your education by attending conferences, workshops, nanny group meetings, agency offerings, online classes, webinars, podcasts and more. Check out my recommendations for conferences you should attend and how to get the most out of your conference experience.  Additional opportunities can be found at NannyTrainings.com.
Be a mentor.  Take all your years of experience and share that with others. Open the lines of communication with other nannies and help them learn, grow and understand this profession and industry. Invite new nannies to meet for coffee and get to know them. Engage with others on Facebook groups and offer your insight and expertise.   Step out of your comfort zone and offer to do a presentation at a local nanny group, or even submit a proposal to INA or Nannypalooza. Host a NNTD event in your area, for other nannies to learn from.
Our industry is ever evolving with information and new faces. Friendships are formed and legacies are created. What have you learned on your career road?
Posted in
Uncategorized
|
Comments Off

on Top Lessons I've Learned as a Nanny
July 3, 2013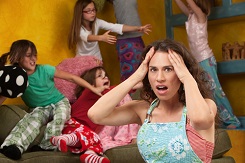 Working as a nanny can be a rewarding, exciting and fulfilling career choice. It can also be a complicated minefield of potential complications with your employers when boundaries aren't respected. When parents are paying what they consider a high salary, many feel like it's acceptable to "get their money's worth" by requesting that you work long hours or heaping additional responsibilities on to your plate that aren't related to childcare. Some also feel that paying your salary leaves them with an on-call childcare provider that's always at their disposal. Being volunteered to watch children other than your charges is usually frustrating, especially when you're already dealing with some degree of job creep. Handling the situation is complicated, though, especially if your employers are less than receptive to your concerns. These tips can help you handle such situations with relative ease.
Refer to Your Nanny Agreement
When you enter into a professional relationship with a family, that relationship tends to be more straightforward and easy to manage when there's a written work agreement to govern it. If there's nothing in your nanny contract about being at the disposal of other parents in your employers social network, then you can calmly and quietly refer to the lack of provision as a reason why you're not required to care for additional children. It's also wise to insist on the addition of a play date provision in your next contract, especially if the situation is a common one and renewal negotiation time is nearing.
Be Honest
There's a difference between being honest and being abrasive, and it's completely possible to be honest with your employer without being confrontational or rude. Simply remind your employer that your salary is based upon caring for the children under your care only, and that you're not being compensated for the care of additional children. As long as you maintain your professional composure and refuse to be drawn into an altercation, you should be able to walk away from the situation with minimal fallout.
Politely Inquire About Additional Compensation
Most parents don't volunteer their nannies to watch other kids in the neighborhood because they're being malicious, they're simply not aware of the fact that it's rude and presumptuous. If you approach your employer with inquiries about additional compensation for the addition to your work load presented by caring for children other than the ones you're employed to look after, it may bring the situation to light in a manner that makes her see it from your perspective. Let your employer know that your concerns spring from a real commitment to provide the best possible care to her children, and that you're simply concerned that you would be overwhelmed by adding more kids to the mix. When faced with the possibility of diminishing her own kids' quality of care, your employer is likely to rethink things a bit.
Grin and Bear It
Sometimes a volunteered play date situation is a one-time-only affair, and as such is not worth the potential for causing trouble. If you're able to handle the additional work load on a very temporary basis, it may be best to hold your peace. After all, one occasion isn't worth damaging your relationship with your employer. Should the situation become a more frequent one, however, it may be worth gently addressing at your next meeting or evaluation. Before making an issue where none really exists, it may be better to let the very occasional occurrence slide.
Posted in
Uncategorized
|
Comments Off

on What Should You Do When Your Boss Volunteers You to Watch the Neighbor's Kids?
May 23, 2013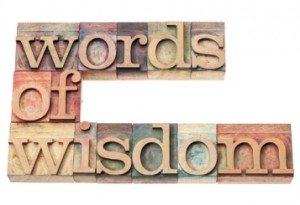 By Kellie Geres
A recent discussion on a Facebook group opened the question of what advice seasoned nannies have for new nannies. These seasoned nannies were able to offer plenty of advice and feedback for nannies just entering the profession, and brought up points that every nanny should consider.
Save your money.  If it's just $10 a paycheck into a savings account, pay yourself a little of each check.  Set it up to automatically withdraw each paycheck.  Once you accumulate enough, consider opening an IRA or CD.
Don't allow the children/work family to become your life. Have outside interests and activities that get you away from work for a while, especially if you are a live-in.  Look at volunteering, local nanny groups, meetups and social clubs.
Let the little things go.  A nanny only has so much control.  Let the little things go and focus on doing your job well.
Take lots of pictures.  These come in handy when it's time for gift giving and keeping the parents up to date on what you are teaching the child/children.  –Caroline H. 
Don't idealize the position or assume this type of work is easy. Being a diligent and devoted Nanny is hard work that is often draining. I LOVE LOVE LOVE being a Nanny, but this is a serious role with long hours, hard work, and involves strong emotions. Don't fantasize that being a Nanny is going to be glamorous. These are not YOUR cars, not YOUR homes, not your vacations, not your jets, not your staff. I have seen a couple of Nannies get caught up in a lifestyle that isn't their own. Act YOUR wage…not your employers. Stay grounded.  –Tracey C.
Watch out for 'job creeps' … extra chores. While it's nice to be able to help out with added chores once and a while, make sure they don't hinder your work with the children.  Seasoned nannies often caution that once you do a task, the parents will expect it time and again with no discussion or additional compensation.
Don't be afraid to discuss job issues with parents as they happen.  Have an open and continuous line of communication with your employers.  Set aside time each week, or at minimum once a month to catch up on what's happening, anticipate needs, discuss overall satisfaction of the job or issues you wish to bring up.
Have a strong backbone.  Stick up for yourself and don't allow families to take advantage of you.  Know what you're worth and don't' settle for anything less.
Be prepared for your interview. Think of lots of questions to ask before you go. If it's your first time interviewing, ask around. Ask experienced nannies or go onto Nanny Island and ask around. We've all had a few bumps in the road and it's good to share them so we can help each other.
Of course it's important for the family to feel a connection with you, but it is JUST as important for you to feel safe, comfortable and feel that you have a good connection with the whole family as well. If something feels off, then there could be. Don't just jump into a position. Interview their previous nannies and Au pairs. You could also ask for references for them if something really does feel strange.  –Caroline J.

A nanny job is a combination of many things – it's like being a baby-sitter, but with more responsibilities; like a parent, but with fewer responsibilities and less of a connection; like a teacher, but possibly less structured (and hopefully more long-term); like an assistant; like a cook; and like a house-cleaner. Keep in mind what you are willing to do and what you want out of a position. There are so many kinds of families that you should be able to find a family that fits well with you.  –Denny C. 
Every day is not the same. You have to love children to be a good nanny. Not just for the money.    –Jennifer M.
Your nanny package grows as you grow professionally. If you are just starting out in this profession, you may not get the same salary and benefit package as a Nanny with more experience and education. Keep working on it… you will grow! But, you have to be your own advocate, interview well, have a clean work history and show/prove why you are worth these benefits.  –Tracey C.
And the number one piece of advice for any nanny ….
Always have a contract/work agreement.  This protects both the nanny and the employer, and there are free versions and paid versions available online. You can also check out the five part series on Anatomy of a Work Agreement on Regarding Nannies.  A contract/work agreement IS legally binding if signed by both parties.
Names used with permission.
Posted in
Nanny Tips
,
Uncategorized
|
Comments Off

on Words of Wisdom from Professional Nannies
May 9, 2013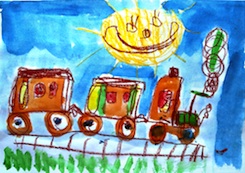 By Kellie Geres
Admit it … if you have or care for children, you'll ultimately have a growing collection of artwork, school projects, rainy day activities and more.  As much as you may want to exhibit all of your budding Picasso's works of art, after a while it's just not feasible to keep everything on display. So what do you do with those miniature masterpieces?
Store it.  Under the bed storage containers are great store-all's for your growing collections.  If you have more than one child, I recommend one for each child.  XXL Ziploc Storage Bags also work well because they can be hung and you can have one for each year of school.
Scan it. Services such as Preschool Palettes will scan your child's artwork and create lasting hardcover books.  These make great keepsakes for parents, grandparents and the child themselves.
Photograph it.  Take a photo of the child's masterpiece and print it out to frame or create a collage of several projects.  Again, these make great gifts for parents and grandparents or décor for your children's room or playroom.   Check out Pinterest for great graphics on artwork collages.
Recycle it.  Drawings can be used for wrapping paper, note cards, thank you notes, birthday cards and more.  Take flat artwork and cover them in clear contact paper or laminate them and create placemats for the family dining table or breakfast nook.
Gift it.  Take pieces of artwork and create ornaments for Christmas, or take a photo of the child holding a favorite piece and frame it for mom or dad as gift.  Buy a plain, unfinished wooden container at Michael's and some mod podge and adhere the artwork to the container.
With a little creativity and some storage space, your mini Picasso's creations can be preserved for enjoyment and memories for years to come.
Posted in
Nanny Tips
|
Comments Off

on 5 Creative Ways to Save or Reuse Children's Artwork
April 30, 2013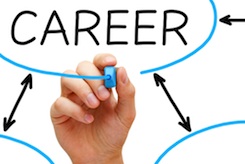 Carving out a niche for yourself as a childcare provider, especially in a competitive job market, is one of the more effective ways to set yourself apart from the sea of applicants that are all applying for a limited number of jobs. With a properly developed area of specialization, you're better able to position yourself so that quality posts within that niche are more available to you. Developing a niche can be a great way to boost your appeal to employers seeking a nanny with special qualifications, but can also be a difficult process to navigate. If you're looking for a way to develop specialized skills in order to market yourself as a niche nanny, there are a few tips that can make the experience a less complicated one.
Play to Your Strengths
Choosing your niche can be a bit overwhelming for both new and veteran nannies. After all, there are dozens of areas in which you could potentially specialize. The best way to determine which one you're most well-suited for, however, is relatively simple: you just need to play to your strengths. If you're great with newborns but have a bit of trouble managing charges that have reached toddlerhood, establishing a specialization in newborn care can not only help you work within the area that you're most comfortable, but also to hone your newborn care skills to perfection. Think about all of your strengths and weaknesses as a childcare provider objectively, then look for ways to capitalize on the areas in which you excel.
Educate Yourself Accordingly
In order to be credible as a niche nanny or private childcare provider with an area of specialization, you'll have to take steps to obtain some sort of education in that area. For instance, nannies that wish to specialize in the care of kids with special needs may find that they're taken more seriously as such with a degree in special education. Even certifications or workshop certificates are better than showing up with nothing more than an assertion of your expertise. Make sure that you have not only the knowledge you'll need to market yourself as a niche nanny, but also the documentation to back up those claims.
Make Your Existing Experience Work For You
Over the course of your career as a nanny, you've gained a certain measure of experience in specific areas. Learning to market yourself accordingly can be a boon to you during a job search, even if you don't have a specialized degree or extensive certifications. If you've held more than one post in which a charge had special needs, health problems or was a newborn, for example, you're already in a position to make that experience work for you. Procuring letters of reference from those employers with an emphasis on your skill in the area you've chosen as a specialization are a powerful addition to your resume.
Understand the Importance of a Great Reference
Even the largest cities tend to have a relatively small community of private childcare providers and employing families in a certain neighborhood. The nanny community is, in many cases, a small world indeed. Establishing a bad reputation as a childcare provider will not only leave you with a dearth of precious references when you set out to find the next post, but can also precede you. Experienced nannies know the value of their references, which is why they're so carefully guarded. Make sure that you maintain a sterling reputation as a childcare provider, especially if you plan to work in an even smaller niche community.
Be Patient and Maintain Realistic Expectations
Once you've decided that a career as a specialized nanny is right for you, it's easy to become excited about your future prospects. After all, nannies with a niche can often command higher salaries, enjoy greater job security and are actively pursued by families eager to offer them a position. It's important to remember, though, that it takes time to establish such a strong reputation. You may be forced to accept a series of niche posts in which your salary is significantly lower than you expected as you earn a solid reputation. Persistence and patience are essential to the nanny attempting to carve a niche in the childcare industry, so remember that it may take time to obtain the earning power you're looking for. Keep working towards your goal of establishing a strong relationship as a specialized nanny, and never turn down the opportunity to further your education within that area of specialization. With a bit of dedication and plenty of patience, you could find yourself on the short lists of prestigious employers sooner than you realize.
Posted in
Nanny Tips
|
Comments Off

on How to Develop a Niche in Your Nanny Career
April 29, 2013
By Kellie Geres
Communication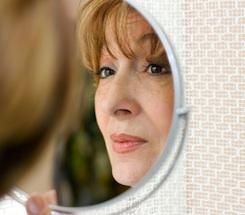 Communication is key for any job, but as a household manager you will be communicating not only with your employers, but potentially other staff members and vendors as well. Set up a dedicated email just for work that is both professional and easy to share.  I recommend using your first and last name at Gmail dot com or your first initial and last name.  I recommend Gmail, as the calendar allows for notes, reminders and task assignments.  The email allows you to label items, archive and automatically file assigned emails, coming in handy for a quick reference or reminder.
Dress the Part
As you will be dealing with vendors with increased frequency and be out in public settings – some days picking up a special order at the mall or taking the BMW in for service, dressing the part of a household manager requires a bit more care than the comforts of a nanny.  While you do not need to wear a suit, nice black pants and colorful tops work well.   Nice jeans are allowed as well.  Try to avoid flip flops, ripped jeans and shorts.  Presentation is everything in this role, and it's important to always remember that you represent the family as well as yourself.
Punching the Time Card
As a nanny, your day typically starts when the parents leave for work and ends when they get home.  As a household manager, while you may have defined hours, know that your flexibility will be paramount and is a key ingredient to ensure your success in this role.  For instance, as you oversee the running of the household and have a delivery scheduled from 2-6 pm, but the driver gets stuck in traffic and won't arrive until 8, you'll need to stay to oversee the delivery if you can't reschedule.  Employers rely on you to ensure the job gets done.  While the family may take a week vacation, you may need to stay and supervise the painting of the interior of the house to make sure it's completed, or that a home project is done to your satisfaction.
The Work Agreement
If you will be wearing dual hats as a nanny and household manager (it can be done, especially with older charges), your work agreement should actively reflect both roles.  You should have one for your nanny duties and another that defines your role and duties as Household Manager.  I recommend two separate work agreements clearly defining each aspect of each position and what happens when the two conflict – you need to know which role becomes primary.  In my case, when the children were younger, the role of nanny prevailed over house manager if a child was home sick or there was a school holiday or snow day.  Multi-tasking and being able to juggle dual roles is a character trait in which you should excel.
Technology is your Friend
Invest in a smart phone.  Being accessible and having all your information at your fingertips is key.  Confirming an appointment, checking your availability and providing a key phone number or account number is essential to be successful in this role.  Your day may consist of everything from driving around picking up home décor or plants to sitting at the service station waiting for a car inspection.  Making valuable use of your time in these circumstances is key, and having all your information, contacts and calendar on hand is a benefit to not only yourself but your employers.
Posted in
Nanny Housekeeping
|
Comments Off

on 5 Job Aspects to Consider when Transitioning from Nanny to Household Manager
April 21, 2013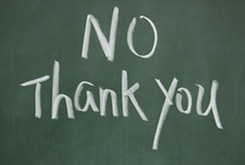 Every nanny has a different definition of a "good employer" that is dependent on the nanny's personality, style and needs. However, there are certain traits or actions that drive just about every nanny crazy. Here's a look at the top 5 things you want to avoid if you're a nanny employer.
Coming home late. Your nanny puts in long hours, and by the end of the day she's ready to get off work and relax. Of course, she understands that the nature of the job means late nights once in a while are to be expected. But if you regularly come home late without asking your nanny if she's able and willing to work late, you're being disrespectful of your nanny's time and personal obligations. Just like you expect her to show up on time in the morning, she expects you to show up on time in the evening.
Trying to micromanage everything. Your nanny wants to do a great job for you. She welcomes ideas on how she can do things better. She wants to know if she's not doing something she should be doing or if you'd like something done differently. But there's a difference between offering helpful feedback and instructions and nit picking. If you try to control the details of your child's day by micromanaging every decision your nanny makes and every action she takes, it will only create an atmosphere of distrust and frustration. There are countless choices your caregiver must make throughout the day. She needs to feel confident and comfortable doing what she feels is best without worrying if she's doing it "right" according to your expectations. That ongoing stress interferes with her ability to be a great caregiver and causes big problems in your employment relationship. No one wants to feel that their employer doesn't trust their ability or judgment. Naturally, you have the right to have significant input into your child's daily environment. But at some point you have to trust your nanny to do her job well.
Forgetting to leave your nanny's check out on payday. When Friday arrives, it's easy to get caught up in the weekend chaos. You're trying to wrap up your workweek and shift into weekend mode. You're trying to get all of those last minute details taken care of so you can actually slow down and enjoy your two days off. But if your nanny has to ask you to write her a check so she can leave, you've forgotten to do something that should be at the top of your list. Your nanny works hard for you all week. She takes her job seriously and expects you to treat her as a professional. Paying her in full and on time is one of the basic ways to do that. If figuring your nanny's wages is something that you struggle with, consider using a tax service. They can figure out your nanny's wages, withhold all the needed taxes and pay your nanny through direct deposit. It's an easy way to make sure your nanny never has to ask you for what's due again. And it gets you out of doing all the tax paperwork too.
Failing to back up your nanny in a discipline decision. Being on the same page around discipline issues is always the best course of action for your child. But it's also the best course of action for your nanny/parent relationship. It's important to your nanny that she feels like you have her back when she makes a decision, implements a new rule or enforces a consequence. If you back her up in words but not her actions, you're sending the wrong message to your child and to your nanny. You're telling your child that what his nanny says and does doesn't carry much weight. And you're telling your nanny that you don't support her authority with your child. That's a combination that results in more challenging behaviors and fewer effective solutions.
Expecting her to do things outside her job description. Every employer asks their nanny for a favor now and then. And most of the time, nannies are more than willing to pitch in and help however they can. But if you're asking your nanny to regularly do things that are outside her job description, you're breaking your original agreement with her. Make sure you only expect your nanny to do the tasks outlined in your contract. If you do need her to take on additional tasks, sit down and have an honest conversation about your updated job description.
Posted in
Nanny Tips
|
Comments Off

on 5 Employer Traits that Turn Nannies Off
April 10, 2013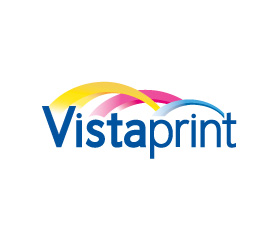 Whether you're a new nanny or a seasoned nanny, finding nannies to network with in your community can be a long and sometimes lonely path.  For this reason, it's important to make connections with other nannies in your area. But how can you go about reaching out to your nanny community?
Make an investment in some simple marketing materials.  Business cards, brochures, fliers and postcards are easy to create, and several sites including VistaPrint.com, Moo.com and InkGarden.com offer great prices on printing.  Include your basic contact information and why you're looking to connect, and perhaps even a suggested date and time to meet up at a local coffee shop. Create a dedicated email address to include on your materials to help secure your privacy.
Go to the places where nannies will be.  Parks, libraries, local toy stores, music classes, mommy and me type classes and local children's clothing stores are places where you may run into other nannies.  Local community bulletin boards are a good place to look for flyers where nanny groups may advertise meetings.  Consider posting a flyer of your own that says you're looking to connect with other nannies in the area. Many places have policies for posting or handing out information, so make sure to check with management before doing so.
Connect with the local agencies that place nannies in your area.  I recommend meeting with agency staffers face to face to introduce yourself and to get to know the staff. Bring business cards or a flyer for the agency to share with other nannies who are also looking to make connections.  Discuss ways in which you can work jointly to bring the nannies in your area together for support, networking and social events.
Host an event for nannies in your area.  Some nanny groups host a nanny-child picnic in the summer at a local park, which is fairly easy to arrange.  Pick a date (make sure to pick a rain date), a park and a general meeting spot, and let the nannies know they should bring their charges, their own children, their own lunch and beverages and a game or toy to play with outside.   Consider hosting a local event for National Nanny Recognition Week or National Nanny Training Day.  Each of these events brings national attention to nannies and could bring more awareness to your local nanny community about the role nannies play in families. Let local nanny agencies know about your event and advertise it in your community.
Use local online event calendars in your area.  Patch.com is a popular site that has community calendars site users can add events to.  Parent groups and local parenting publications may also offer online calendars that accept postings. Be sure to check the policies of the outlet prior to posting.
However you choose to reach out to the nannies in your community, building a network of nannies is an important part of being a nanny, and the benefits of connecting with other professional caregivers is worth the effort required to make initial connections.  Chances are if you're seeking to connect, there are nannies out there who are wanting to also.  Be it an informal nanny dinner group or a structured nanny support group, connecting with other nannies can be accomplished in a variety of ways.
Posted in
Nanny Agency Information
,
Uncategorized
|
Comments Off

on How to find nannies in your community
← Older posts
Newer posts →