5 Insurances Nannies Should Consider Purchasing
July 18, 2013

| in Uncategorized

By Kellie Geres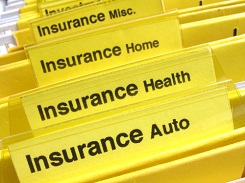 For many nannies, the perks of the job can include an automobile to drive, a place to live and health care contributions.   However, just as these are perks of the job, they should not be overlooked in your personal life.  Even if you are covered under your employers' car insurance, you still need to consider your coverage for personal use.  Here is a list of five insurances that nannies should consider having their own policies for, both for protection and peace of mind.
One of the first things my mother told me when I became a nanny was to get health insurance.   I did, and it took 23 years for me to appreciate that I had it.  An unexpected trip to the doctor and a diagnosis of appendicitis threw me for a loop.  The one thing that helped me through it was knowing that I had health insurance, and my $16k+ bill only cost me about $1500. You may want to consider starting your search at ehealthinsurance.com.
Consider approaching your employer's to pay a portion of your health insurance as a benefit.  Consult with your tax expert to find out how employers' can take advantage of tax credits for paying your health premium directly.
If you drive, you must have auto insurance.   If your employers provide a vehicle, they must have you included on their insurance as an additional driver.   Request proof of insurance from your employers if they provide insurance.   Make sure your work agreement clearly defines the use of the vehicle for personal and work related driving, as well as who is responsible in the case of an accident – whether you're at fault or not.   Don't wait until an accident happens to realize you didn't have adequate coverage or to determine who is responsible for the deductible.   The same applies if you use your own vehicle for work, though make sure you check with your insurance agent to assure that you are covered for work related driving.  In some states, this is Business Class insurance.  If your employers require you to use your vehicle for work, and you need to increase your coverage as a result, you can go to them and request they pay the additional increase in your premium.
If you are a live-out nanny, chances are you have renters or home-owners insurance.  However, did you know as a live-in nanny you can still get renters insurance?  I have been a live-in nanny for most of my career. With that comes a lot of stuff that has accumulated – furniture, computer, TV, household items.   If something were to happen to the home, I need to know that I can replace my items.   My employers did not buy many of these items for me, so it wouldn't be their responsibility.  If you live in your employers' home you can get renters insurance.  Check with an insurance agent, and if you have auto insurance, having multiple policies will help reduce your premiums.
Taking care of yourself is not always top on our list of things to do.   One that often gets pushed aside is dental care.  Dental insurance is not always included with health insurance, so finding an affordable policy can be hard.   A solution is DentalPlans.com.  While not an insurance, it does provide insurance rates for many services.   You can also add vision care to many plans, saving you even more money.   For example, I pay about $100 annually for DentalPlans.com.   This service saved me thousands of dollars when I needed three crowns and all of my youthful metal fillings replaced with newer ones.  It's worth looking into if you need major work done, or if you just want to save on the recommended twice yearly cleanings.
So all this coverage and you think you're covered?   Think again. The final insurance you should consider is a personal umbrella policy.  When all the other insurances have met their maximum, the PUP will pick up where those leave off.   I personally have a million dollar policy, which costs me about $100 annually.
These are just the main ones I suggest you consider.  Others can be unemployment insurance and disability insurance. Check with your insurance agent to find the policy that best suits your needs and budget.
← 10 Tips for Working with Divorced Parents | Top 5 Apps Recommended for Nannies →
Comments are closed.