← Older posts
Newer posts →
March 31, 2013
By Kellie Geres

Next month, I will celebrate 24 years as a professional nanny.  One thing I've watched first-hand throughout my career is how the internet has grown and flourished in the nanny industry.  Many sites have come and gone, and some of my favorites are a mixture of both old and new and should be a regular visit for nannies everywhere.
SitteCycle is the latest nanny website to come on my radar, and has a goal of bringing educational opportunities directly to nannies.  In addition to the educational platform the site offers, there is also an online community, and nannies can opt for one class or a series of classes to add to their portfolios.  Since this is one of the newest nanny sites, I can't wait to see what they have coming in the future.
Nanny Biz Reviews is not your average website.  Founder Lora Brawley has made a name for herself in the nanny industry by creating the A-Z Nanny Contract, co-founding Nannypalooza with veteran nanny Sue Downey and offering ongoing webinars and training programs for nannies on various platforms.
Nannypalooza is not only an online nanny community, it is an annual conference attended by nannies from across the country.  Created to bring nannies together, Nannypalooza.com offers educational forums, podcasts, answers to commonly asked questions and much more!
Nanny Island is an online community just for nannies – no parents or agencies allowed.  Created by nanny industry leader Deb Smith, and now owned and moderated by me, Nanny Island is a place for nannies to gather, chat, ask questions and share stories, photos and more.  There are rules to being on the Island, and nannies respect those rules and come together to support, encourage and share with one another.
Regarding Nannies is one of the industry's leading sites for information, features, guest posts and insightful series.  Two regular features, Meet Nanny You and Nannypreneur's, bring you real nannies and their stories of life as a nanny and their successes.  From Monday Moxie to Financial Friday, each day of the week brings something new, informative, creative and hopefully get nannies talking.  (Disclaimer – author is part of development team of Regarding Nannies).
Best Nanny Newsletter has been around since 1991.  First in print, now offered online, owner Stephanie Felzenberg brings readers a variety of articles and insight on happenings in our industry, as well as information that we can use in our day-to-day jobs.
Posted in
Nanny News
|
1 Comment
March 24, 2013
By Kellie Geres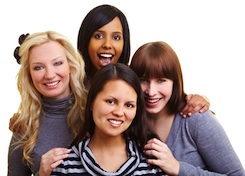 Nanny support groups have been around for over 25 years.  In fact, the longest running nanny support group, ADCAN ~ Association of DC Area Nannies is 28 years old!
It's not uncommon for nannies to feel isolated, alone and frustrated that there are no other nannies to talk with, offer support and learn from.
Chances are if you're a nanny, there are other nannies you can connect with in your town.  But finding them can sometimes be difficult.  If there is not a nanny group in your area, here are some simple ways to reach out to the nannies in your community and create one.
Creating a website for your group is one of the fastest ways to get your information out to nannies.  Nanny Kelly Smith relocated to the Houston area and wanted to meet other nannies.  She formed her group, Houston Nanny Society, and has reached out to other nannies through word of mouth, agency contacts and Facebook.   There are many options when creating a website.  Services such as webs.com, godaddy.com and vistaprint.com offer plans, as well as wordpress.com or blogger.com.   Many features are free or available for a small, monthly fee.
Another fast and free way to get noticed is to create a Facebook page.  ADCAN and TANG are two of my favorites.  This is a great way to provide local community information, industry happenings, nanny only events and much more!  Organizations and businesses all have a Facebook presence.  Liking and commenting on these pages will give your group additional exposure!
Create business cards and/or postcards to get the word out about your group.  Vistaprint.com is a favorite amongst nannies for all things print related.  Always carry a stash with you, as you never know when you'll meet another nanny!   Many businesses offer community bulletin boards.  While you should check store policies before posting, these are a great way to get your group noticed.
Let the area agencies know about you.  Make an appointment to meet with local agency owners to let them know about your group.  Bring postcards, brochures or fliers and ask them to hand them out to nannies they interview.
Host an event in your area and spread the word!  Meet up at the local Starbucks or Panera for coffee or lunch. Check with your local library and see about hosting a story time for nannies and kids.  Many nanny groups are hosting a National Nanny Training Day in their communities.
Do you currently have a group and are you struggling with members, events or more?  Nannygroups.com offers an in-depth six part series on Taking your Nanny Group to the Next Level that helps groups grow and offer more to members.
Posted in
Industry News
,
Nanny News
|
Comments Off

on Creating a Nanny Group in your Community
March 13, 2013
By Kellie Geres
Each year nannies across the nation gather for various educational events that are put on by different nanny organizations. The International Nanny Association, NannyPalooza and Nanny Biz Reviews are the main groups that organize nanny conferences each year in the United States.
INA will host their annual conference April 12-15, 2013 in Louisville, KY and National Nanny Training Day will be hosted in 39 cities across the country on April 20, 2013. NannyPalooza will host its conference November 2-3, 2013 in Cleveland, OH.
If you plan on attending one or all of these events, there are simple things you can do to make sure you get the most out of your conference experience.
First, go in with an open mind.  You will be meeting many people there who are sure to have varying personalities and views on topics.  Be respectful of others' opinions, listen to their viewpoints and don't monopolize conversations and discussions.
Make a goal of meeting a certain number of new people and getting their contact information.  Make sure to mingle with others; sit at different tables during meals and breaks and sit in a new spot during sessions.  While you'll be inclined to stick close to those you know, break out of your comfort zone and introduce yourself to new people.  You never know if the person you meet could end up as your new best friend or have the lead for the job you've been looking for.
Make an investment in yourself by having professional business cards made.  Having a business card ready at hand when you meet someone is an invaluable resource.   There are numerous options for business cards, including printing them at home yourself or utilizing a service such as VistaPrint, InkGarden or Moo.    Make sure to include a contact email and phone number on your cards, and also include if they can find you on Facebook, LinkedIn and Twitter.   Check out these great tips from Donna Shannon on the Art of the Business Card.
Now that you've met all these wonderful new friends and colleagues, be sure to follow-up with them. After your event, send a small note of thanks, such as "it was great to meet you," "I really enjoyed your workshop" or "thanks for taking the time to chat with me."  Go an extra step and like them on Facebook, share their company page or recommend them to a fellow nanny or business.
Finally, don't let others influence your decision on attending any industry event.  Others may have very strict feelings on certain organizations, events or even the coordinators themselves, but only YOU can make the determination if an event is the right fit for you.
Posted in
Industry News
|
Comments Off

on Getting the Most Out of Your Nanny Conference Experience
February 25, 2013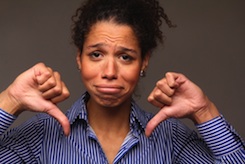 Every nanny has a different definition of a "good employer" that is dependent on the nanny's personality, style and needs. However, there are certain traits or actions that drive just about every nanny crazy. Here's a look at the top 5 things you want to avoid if you're a nanny employer.
Coming home late. Your nanny puts in long hours, and by the end of the day she's ready to get off work and relax. Of course, she understands that the nature of the job means late nights once in a while are to be expected. But if you regularly come home late without asking your nanny if she's able and willing to work late, you're being disrespectful of your nanny's time and personal obligations. Just like you expect her to show up on time in the morning, she expects you to show up on time in the evening.
Trying to micromanage everything. Your nanny wants to do a great job for you. She welcomes ideas on how she can do things better. She wants to know if she's not doing something she should be doing or if you'd like something done differently. But there's a difference between offering helpful feedback and instructions and nit picking. If you try to control the details of your child's day by micromanaging every decision your nanny makes and every action she takes, it will only create an atmosphere of distrust and frustration. There are countless choices your caregiver must make throughout the day. She needs to feel confident and comfortable doing what she feels is best without worrying if she's doing it "right" according to your expectations. That ongoing stress interferes with her ability to be a great caregiver and causes big problems in your employment relationship. No one wants to feel that their employer doesn't trust their ability or judgment. Naturally, you have the right to have significant input into your child's daily environment. But at some point you have to trust your nanny to do her job well.
Forgetting to leave your nanny's check out on payday. When Friday arrives, it's easy to get caught up in the weekend chaos. You're trying to wrap up your workweek and shift into weekend mode. You're trying to get all of those last minute details taken care of so you can actually slow down and enjoy your two days off. But if your nanny has to ask you to write her a check so she can leave, you've forgotten to do something that should be at the top of your list. Your nanny works hard for you all week. She takes her job seriously and expects you to treat her as a professional. Paying her in full and on time is one of the basic ways to do that. If figuring your nanny's wages is something that you struggle with, consider using a tax service. They can figure out your nanny's wages, withhold all the needed taxes and pay your nanny through direct deposit. It's an easy way to make sure your nanny never has to ask you for what's due again. And it gets you out of doing all the tax paperwork too.
Failing to back up your nanny in a discipline decision. Being on the same page around discipline issues is always the best course of action for your child. But it's also the best course of action for your nanny/parent relationship. It's important to your nanny that she feels like you have her back when she makes a decision, implements a new rule or enforces a consequence. If you back her up in words but not her actions, you're sending the wrong message to your child and to your nanny. You're telling your child that what his nanny says and does doesn't carry much weight. And you're telling your nanny that you don't support her authority with your child. That's a combination that results in more challenging behaviors and fewer effective solutions.
Expecting her to do things outside her job description. Every employer asks their nanny for a favor now and then. And most of the time, nannies are more than willing to pitch in and help however they can. But if you're asking your nanny to regularly do things that are outside her job description, you're breaking your original agreement with her. Make sure you only expect your nanny to do the tasks outlined in your contract. If you do need her to take on additional tasks, sit down and have an honest conversation about your updated job description.
Posted in
Nanny Tips
|
Comments Off

on 5 Traits that Turn Nannies Off
February 21, 2013
From her beginnings on The Mickey Mouse Club to a very public fall from grace that culminated in a now-infamous head-shaving incident and a conservatorship she's still fighting, Britney Spears has spent the majority of her life in the public eye. With the births of her sons Sean Preston and Jayden James, she also became something of a public figure representing what not to do as a parent. Nannies and private childcare providers have been on the periphery of many tabloid-fodder incidents surrounding the pop princess, indicating that she should probably consider amending her criteria for nanny candidates in the future.
Attentiveness – When Britney's firstborn Sean Preston took a tumble from his highchair while under the care of a nanny, she made the decision to terminate the contract. While there has been a string of childcare providers as part of the Spears paid entourage, hopefully the original nanny's successors have proven to be a bit more attentive.
Discretion – During the media circus surrounding Britney Spears and her descent into a public breakdown, members of her camp with nefarious goals of exploiting her fame and their "insider status" flocked to the tabloids with tales of life within her household. From the gossip spread by her life coach, Sam Lufti, to rebuttals from assistants and nannies, it looks like one of the most important qualities Brit's next nanny should exhibit is discretion.
Experience – Gossip magazines and online celebrity gossip sites were flooded with news that Britney's nanny agencies were instructed to provide "a nanny who was young and hip, because they wanted her to interact with people her own age" and that "basically, Britney wanted a friend." These interviewees stated that they weren't questioned heavily about their past experience with children, which is a good indicator that Britney's next nanny should probably be a bit more seasoned.
Ability to Work Under Pressure – Being constantly hounded by the paparazzi and badgered for insider reports about working for such a high-profile figure will require Britney's next nanny to be comfortable working under intense pressure and media scrutiny. If tales of her mental instability have any shred of truth to them, then that pressure may be even stronger.
Competence – Despite the fact that previous nanny candidates were considered more for their ability to be a pal and examined less for their competence as a childcare provider, hiring a capable, experienced nanny may be a step in the right direction for Britney and her brood.
Divorce Specialization – Because Britney Spears and the father of her children, Kevin Federline, are divorced with him holding custody, it's important that any nanny working with Sean Preston and Jayden have plenty of experience managing the complicated balancing act that is working for the children of divorced parents.
A Commitment to Establishing and Maintaining Boundaries – Britney's entourage may have been seeking more of a friend figure than an actual childcare provider, but professional nannies know just how important it is to maintain well-established boundaries between their employer and themselves.
An Understanding of Nanny Envy – The enigmatic Ms. Spears reportedly suffers from jealousy of her nannies that is so strong she's been known to terminate childcare providers that she suspected were closer to her children than she is. Nanny envy is a common occurrence, however, and one that seasoned veterans are more capable of handling.
Personal Assistant Experience – Working as a private childcare provider for celebrities, especially troubled ones like Britney Spears, often requires nannies to perform additional job duties more suited to a personal assistant. Hiring a nanny who's capable of managing some assistant's responsibilities may be a smart move for Britney and her camp.
No Aspirations of Fame – Because the public is so voracious for stories about Britney Spears and her outrageous lifestyle, any nanny who works for her should have no aspirations of fame themselves and be willing to adhere to a non-disclosure agreement to keep the more private details of her life away from the tabloid reporters.
Despite her very public struggles with mental health and instability, Britney Spears has managed to work her way back towards something resembling normalcy, with a rumored Las Vegas residency to follow her resignation from the hit talent show The X Factor. Despite splitting from her long-time fiancé Jason Trawick, there may be some hope that Britney's on the right track with both her career and her parenting style.
Posted in
Celebrity Nannies
|
Comments Off

on What Britney Spears Should Look for in a Nanny
February 10, 2013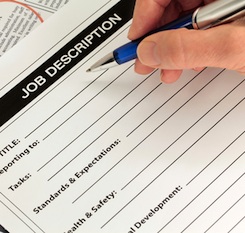 If you look at several different nanny job descriptions, chances are each one will require different things of the nanny. This is because there isn't a standard nanny job description, and each position will require unique tasks of the nanny based on the family's needs. However, there are generally accepted parameters, as well as things that a typical nanny does and doesn't do.
In general, a typical nanny's job description includes tasks related to the care of the child; things like laundry, light housekeeping of children's areas and preparation of the child's meals are common requirements of a nanny position. There are also some things that are generally considered outside the accepted job description. Here's a list of the one's most often wanted by parents.
General housekeeping. There probably isn't a more confusing term in the nanny field than the term "housekeeping." Some parents use the term to mean child related tasks while others use it to mean full housekeeping. Because of the lack of a solid definition, it's become a red flag to many nannies during their job search. So what type of housekeeping is part of a nanny's typical job description? Technically, anything related to the care of the child is considered part of the nanny's job. That could include changing the sheets in the child's bedroom along with dusting, vacuuming, sweeping and mopping the rooms used by the child, like the playroom. General or heavy housekeeping is not part of a typical nanny's job description. This type of housekeeping includes things like cleaning the bathroom, scrubbing the stove and dusting the mini blinds. Generally things that would be done by a regular housekeeper aren't included in a nanny's job description.
Watching additional children. Unless she's hired to work a nanny share, a nanny is hired to care for the children of one family only. It's not her responsibility to care for a schoolmate while the child's mom does errands or to watch over all the neighborhood kids during the summer months. Of course, part of a nanny's job is to foster her charge's social development, and that means hosting and participating in regular play dates. However, when those play dates become one-sided, when they're with children who are much older or younger than her charge or when an adult isn't readily available to come get the play mate, the play date has turned into extra babysitting.
Pet care. If you have an adult dog that needs to be let in and out during the day so he can enjoy your fenced in backyard, your nanny will likely be happy to do that. That simple task isn't an official part of the nanny's job description, but it's one of the many tasks nannies do just because it's common courtesy. However, other pet related tasks aren't part of the typical nanny job description. Nannies don't automatically take on things like cleaning out the kitty litter, walking the dog during the day or housebreaking the new puppy. That doesn't mean your nanny won't help out with your pet. If you need pet care, outline your needs and ask if she'd be willing to pitch in.
Family laundry. Although many nannies take on this task, it's not a standard part of the nanny job description. Your nanny is fully responsible for your child's laundry, including his clothes, linens and towels. However, taking on your laundry is a task that's outside of the nanny's domain. Again, that doesn't mean your nanny won't take on the task if asked. It just requires a conversation.
Family cooking. It's part of a nanny's job to cook healthy snacks and meals for her charge. However, it's not part of her job to grocery shop or cook for the whole family.
Being your personal assistant. It's easy when you have someone working in your home to ask her to do some of the things you don't have time for. It's a lot easier for her to run to the pharmacy and pick up your prescription refill, stop by the grocery store and grab the needed ingredients for dinner or wait on hold to dispute your credit card bill. Unfortunately, those jobs aren't included in a nanny's job description. She's there to provide childcare and related tasks. While those other things can make your life a lot easier, they're better suited for a personal assistant.
While none of those things are typically in the nanny's job description, that doesn't mean you can't include them in your nanny's job description. It simply means you shouldn't expect her to take them on without first talking it over with her and also paying her fairly for the extra work.
Posted in
Nanny Agency Information
|
Comments Off

on Things Not Included In the Typical Nanny Job Description
February 5, 2013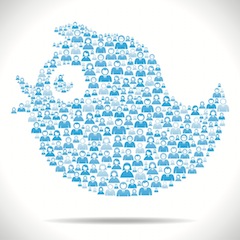 Because busy working moms are often left to communicate with their friends and loved ones in the quickest and most efficient way possible, Twitter can be a very popular tool among the career-mommy set. Keeping everyone in your life updated with quick bursts of information, 140 characters at a time, lets harried professionals maintain some semblance of normalcy in their relationships with friends and relatives. Of all the many tweets sent out by working moms, these 10 or some variation of them tend to be the most popular.
"Impromptu late meeting. Hope @mynanny won't be too upset!" – For over-scheduled professionals, a last-minute meeting can definitely throw off their family routine. They can also be unavoidable when duty calls, however. With a trusted and understanding childcare provider at home, career moms are able to pursue their work with ease regarding their child's safety and wellbeing.
"I'm exhausted. I definitely need a #Vacation!" – Working a full-time job and then returning to a hectic household is anything but energizing, leaving many working moms operating on an almost constant level of exhaustion. Tweets about longed-for vacations aren't uncommon in the least.
"Tired of arguing with @SAHM about my choices! #MommyWars" – The battle between working moms and those who stay home with their children can get downright nasty, especially on the Internet. Working moms embroiled in the so-called "Mommy Wars" take to Twitter in droves, in hopes of defending their lifestyle choices.
"Anyone up for a weekend #playdate?" – The days of sending a mass text to every family in a working mom's phone book are dwindling, especially when everyone has a Twitter account to refer to. Working out the details of impromptu play dates can be as simple as sending out a tweet and watching the direct messages roll in.
"I can't wait until school starts! #BackToSchool" – It's safe to say that most moms are far more relieved than their brood when the summer break ends and life can resume some sort of reasonable schedule. At the peak of the dog days, this tweet is not an unusual one.
"There never seems to be enough time in the day. #WorkingMomProblems" – Most moms are faced with a lack of free time, a tenet that especially holds true for those who are struggling to maintain their careers while raising a family.
"Late meeting then school play tonight! #MommyBalancingAct" – Scheduling conflicts are certainly not unfamiliar territory for the working mom, who is often a master juggler of time slots by the time her children are grown. There always seems to be more to do than time in the day, but working moms are adept at managing the challenge.
"My morning to run the carpool! #Hectic" – Moms whose kids participate in carpool programs are able to enjoy several consecutive mornings of reduced responsibility when their kids are riding with other parents. They also, however, have to rearrange their already crammed schedule to run that same errand themselves from time to time.
"Any ideas for quick dinner recipes? #TheFamilyTable" – The benefits of sharing a meal as a family are well-documented and highly publicized. For moms that are meeting the demands of their career as well as raising a family, however, gourmet meals simply aren't on the menu on a weeknight. Reaching out to tap into the collective wisdom of the Twitterverse is a great way to find quick dinner solutions.
"My maternity leave is officially over! 🙁 #FirstDayBack" – Few moments in a new mom's life are as bittersweet as returning to work after giving birth. The sentiments expressed by these parents can tug at the heartstrings, even if followers know how eager a new mom is to get back out there.
While you'll definitely want to keep up with everyone you care about and no longer have time to speak with regularly, it's important to remember that tweeting while driving is just as dangerous as texting and driving. Any distraction can present a road hazard, and in many areas using your phone in the car can open you up to the possibility of expensive citations and fines. Be sure that you save your mini-updates for a time when you're on solid ground, in the interest of your own safety and that of other drivers on the road around you.
Posted in
Nanny Tips
|
Comments Off

on The 10 Most Popular Tweets by Real-Life Working Moms and Why You Might Tweet Them Too
February 3, 2013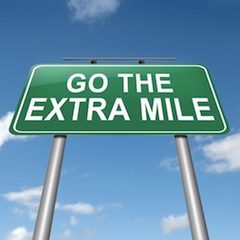 While working as a nanny, situations may come up where you are asked to take on additional duties or you identify additional ways that you can help the family out.  Nannies are often cautious about taking on extra tasks, as it may lead to an ongoing extra workload without extra compensation.
Talking with your employer before taking on any additional tasks can help prevent any misunderstandings about expected duties and responsibilities. However, in special cases when you take the initiative and go above and beyond, you show that you are a devoted employee who is willing to take the initiative.
Help Out When the Family Hosts Guests
When the family will be hosting guests, you can do a few small things that will resonate hugely with your employers.  Offering to check the sheets and towels to be sure they are clean and fresh from the last use and ensuring there is adequate tissue and toilet paper and that toiletries are full are simple things that you can do to help out. Consider picking up fresh flowers, but be sure to ask first about allergies or special preferences. Setting the guestroom clock, putting empty hangers in the closet and being sure that there are extra pillows, blankets and a nightlight available are other simple ways you can help.
If your employers have house rules, such as no shoes in the home or don't feed the dog people food, type up these rules and place them in a pretty frame in the guest room so that the guests can feel comfortable and welcome without worrying about if they're inadvertently doing something wrong.
The nice part about helping out is that the kids can play a part in the preparations with you and feel as if they had a part in getting things ready when the guests come to visit.
Offer Additional Assistance When Your Boss Gets Sick
No one likes to be sick, and trying to care for the kids while feeling under the weather is no fun. Should your employer become sick, offering to pick up her prescription at the pharmacy or running any errands that she needs to get done will be a welcomed act of goodwill.  Preparing a few meals and sticking them in the freezer with instructions is also a nice way to show you care. Offering to stay late to help with meals, a bath or bedtime if you can, or volunteering to come in early to help get the kids off to school if that's not a part of your normal routine, can often be the most helpful thing you can do.
Help Get the Kids Ready for Travel
Chances are, you can pull together a packing list and get the kids' stuff ready in no time. Offering to lay out the kids clothing and toiletries and help the kids pack a small bag with age-appropriate activities and snacks based on the mode of transportation – airplane, car or cruise – can be super helpful.  Be sure to check the destination for weather information and pack accordingly.  Also, checking to see if the baby gear they'll need will be readily available can save your employers from running into any surprises.
Creating a baby proofing kit that can be used in a host home or hotel will come in handier than your employer may think. Ask your boss about purchasing some new toys, games, coloring supplies and books for the kids for added entertainment.
Lend a Hand Around the Holidays
The holiday seasons are busy for everyone, but a little added effort on your part could go a long way in helping your employer to succeed in getting everything accomplished. Wrapping gifts and placing a post-it note on the package with the contents so mom and dad can write out gift tags can be really helpful. Addressing family holiday cards, mailing packages and shopping for gifts may also be appreciated.  Preparing for and coordinating the post-holiday returns is another way you can provide a helping hand during the holiday season.

Help Prepare for Birthdays
Offering to help plan and coordinate your charge's birthday can take a load off of your employer's already full plate. Sending out invitations, helping to plan games and entertainment and shopping for goody bags are tangible ways you can help. After the party, helping your charge write out thank-you notes will not only reinforce good manners, it will also help him say thank-you in a meaningful and appreciated way.

Before taking on additional tasks, be sure to give consideration to the time it will take you and the time it may take away from children.  Many of these tasks can be done while your charge is napping or while in school if your schedule permits.
Communicating with your employer is important whenever you're taking on new tasks, but knowing you're willing to help out in special circumstances will go a long way in their minds and show that you're a dedicated and proactive employee.
Posted in
Nanny Tips
|
Comments Off

on 5 Ways Nannies Exceed Employer Expectations
January 30, 2013
By Kellie Geres
As nannies, continuing our education is critical to stay abreast of new trends and information in our industry.  We are fortunate to have many options to choose from and there is something to fit every budget.   In addition to local nanny group offerings, webinars, podcasts and local educational opportunities, these five events should be considered as a viable education option for any professional caregiver.
International Nanny Association (INA, www.nanny.org)
April 12-15, 2013
Louisville, KY
First time attendees can take 50% off registration rates.  For 29 years, the INA has hosted an annual conference.   In addition, they honor a new Nanny of the Year, introduce a new board of directors and honor INA Service Award Pin recipients with their industry pin.
National Nanny Training Day (NNTD, www.nannybizreviews.com)
April 20, 2013
Nationwide
National Nanny Training Day events are being planned in cities across the country.  Each event must focus 50% of its curriculum on child development.  Many are being hosted by local nanny groups or agencies, with fees ranging from free – $50 per person.
Domestic Estate Managers Association (DEMA, www.domesticmanagers.com)
September 27-29, 2013
Orlando, FL
Don't let the name deceive you.  DEMA is open to nannies, nanny managers, personal assistants, household/estate managers, butlers, chefs and much more.  Another intensive educational opportunity, the DEMA conference also provides networking and the opportunity to meet directly with recruiters and job placement services.  In addition, many industry awards are given out to deserving recipients.
Nannypalooza
November 2-3, 2013
Cleveland, OH
Nannies from across the country gather for a weekend of education, networking and friendship.  This event gets better and better each year it's held, and this year promises to offer new and exciting opportunities to attendees.
National Association for the Education of Young Children (NAEYC, www.naeyc.org)
November 20 – 23, 2013
Washington, DC
NAEYC brings together all aspects of early childhood education.  Nannies have been a frequent participant for many years, not only as attendees but also as presenters.
Furthering your education not only provides you with additional tools and resources that you can bring to your job, but it also gives you negotiating power when taking a new position or requesting a raise.  Improving and empowering yourself with a little time and investment can help you earn a higher salary and a higher respect from your employers.
Posted in
Industry News
|
Comments Off

on New Year – New Opportunities! Which Nanny Industry Conference Should I Attend?
January 27, 2013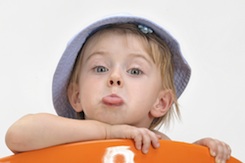 Raising children in a reasonably privileged household and ensuring that they have all of the opportunities that privilege affords them without creating a false sense of entitlement is difficult to do. However, breaking a budding sense of entitlement that's already beginning to take hold is even more of a challenge. While you naturally want to do everything in your power to make your children happy and provide them with the best possible life, it's important to remember that their childhood training needs to be grounded in the idea of helping them become productive, independent members of adult society. Stripping away the negative trappings of privilege, like the loss of pride, responsibility and initiative that come with feeling that good things are owed by virtue of existence is essential, especially if you're not willing to spend the rest of your life financially supporting children who feel as if they're deserving of the easiest road through life.
Give Rewards, Not Lavish Gifts
So much of commercial marketing is directed at children, teaching them from an early age that their value in society is attached to how many of the coolest gadgets, toys and outfits they can collect. Combating the influence of a consumer-driven culture is one of the most difficult tasks the modern parent faces, but it's also one of the most important. Rather than purchasing every big-ticket item that your child asks for simply because he wants it, sit down together and work on finding a way of helping him earn it. When kids work to obtain the things they want, their possessions have more value and they're learning a basic tenet of adult life: if you want something, you have to earn it.
Create – and Stick to – a Chore Schedule
Whether you're working out a system of completing chores in exchange for rewards or have decided that your children should simply be responsible for helping to maintain their living spaces, a chore schedule is one of the most effective ways of teaching children about the necessity of work. Even if you've chosen not to connect a weekly allowance or tangible rewards to the completion of their chores, it may be wise to create a chart where kids can check off what they've completed or receive stickers for a job well done. Remember that acknowledging their hard work and giving them recognition for their efforts is important, and isn't the same as bribing them with toys or money to do housework.
Refuse to Reward Bad Behavior
At the peak of a public meltdown, it can be very tempting to simply buy the toy your child is screaming for in order to salvage whatever is left of your dignity. By giving in to the screams, shouts and demands, however, you're effectively allowing your child to hold you hostage emotionally. Learning that his bad behavior earns him the recognition he needs and the physical items he desires only inspires your child to continue the pattern of outbursts when he's denied something he wants. Refusing to give in to those demands helps him to see that not only does bad behavior not get the results he's looking for, but that he also has to face the consequences of having a tantrum.
Volunteer as a Family
When you volunteer together, your children not only observe the socially-conscious and helpful behavior that you're modeling for them, but also experience first-hand just how unfortunate others can be in comparison. One of the first steps along the path of abolishing a sense of entitlement is to help your youngster understand just how much he's been blessed with and how hard his parents work to provide the things that he has. Seeing people that aren't so lucky can drive that point home.
Spend Time, Not Money
Assuaging your own feelings of guilt after a divorce or because work pulls you away from home too often by making extravagant purchases is normal behavior, but it can have some unpleasant repercussions. Rather than spending the contents of your wallet in an afternoon, try to spend some quality time together. Busy, working parents may not be able to be with their children as much as they'd like, but there is some time in the evenings or on weekends that can be carved out. Spend that time doing something that you both enjoy that doesn't involve expensive gear or high admission prices.
Posted in
Nanny Tips
|
Comments Off

on How to Break the Sense of Entitlement in Your Child
← Older posts
Newer posts →