5 Job Aspects to Consider when Transitioning from Nanny to Household Manager
April 29, 2013

| in Nanny Housekeeping

By Kellie Geres
Communication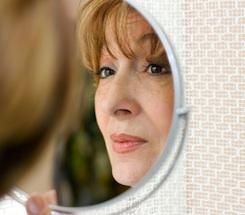 Communication is key for any job, but as a household manager you will be communicating not only with your employers, but potentially other staff members and vendors as well. Set up a dedicated email just for work that is both professional and easy to share.  I recommend using your first and last name at Gmail dot com or your first initial and last name.  I recommend Gmail, as the calendar allows for notes, reminders and task assignments.  The email allows you to label items, archive and automatically file assigned emails, coming in handy for a quick reference or reminder.
Dress the Part
As you will be dealing with vendors with increased frequency and be out in public settings – some days picking up a special order at the mall or taking the BMW in for service, dressing the part of a household manager requires a bit more care than the comforts of a nanny.  While you do not need to wear a suit, nice black pants and colorful tops work well.   Nice jeans are allowed as well.  Try to avoid flip flops, ripped jeans and shorts.  Presentation is everything in this role, and it's important to always remember that you represent the family as well as yourself.
Punching the Time Card
As a nanny, your day typically starts when the parents leave for work and ends when they get home.  As a household manager, while you may have defined hours, know that your flexibility will be paramount and is a key ingredient to ensure your success in this role.  For instance, as you oversee the running of the household and have a delivery scheduled from 2-6 pm, but the driver gets stuck in traffic and won't arrive until 8, you'll need to stay to oversee the delivery if you can't reschedule.  Employers rely on you to ensure the job gets done.  While the family may take a week vacation, you may need to stay and supervise the painting of the interior of the house to make sure it's completed, or that a home project is done to your satisfaction.
The Work Agreement
If you will be wearing dual hats as a nanny and household manager (it can be done, especially with older charges), your work agreement should actively reflect both roles.  You should have one for your nanny duties and another that defines your role and duties as Household Manager.  I recommend two separate work agreements clearly defining each aspect of each position and what happens when the two conflict – you need to know which role becomes primary.  In my case, when the children were younger, the role of nanny prevailed over house manager if a child was home sick or there was a school holiday or snow day.  Multi-tasking and being able to juggle dual roles is a character trait in which you should excel.
Technology is your Friend
Invest in a smart phone.  Being accessible and having all your information at your fingertips is key.  Confirming an appointment, checking your availability and providing a key phone number or account number is essential to be successful in this role.  Your day may consist of everything from driving around picking up home décor or plants to sitting at the service station waiting for a car inspection.  Making valuable use of your time in these circumstances is key, and having all your information, contacts and calendar on hand is a benefit to not only yourself but your employers.
← 5 Employer Traits that Turn Nannies Off | How to Develop a Niche in Your Nanny Career →
Comments are closed.