Top Lessons I've Learned as a Nanny
July 8, 2013

| in Uncategorized

By Kellie Geres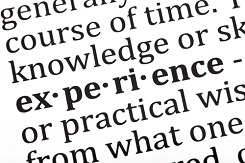 I am approaching 25 years as a professional nanny/household manager.  I've been fortunate to work for some amazing families, and am blessed with friends and colleagues near and far. I'm not the perfect nanny nor the perfect household manager, but I am the best I can be in a profession I love.
Here are a few of the lessons I've learned along the way that have helped shape me into the professional I am today.
The one thing I wish I had done from the start of my career was save. Even if it was just $10 a paycheck, over time that adds up. Instead I accrued debt, believing there's always time to save. The debt has been paid and the savings is building, but I wish I had done things differently. Find a system that works for you. I have money automatically withdrawn each week from my account that gets put into an another account.
Over the years, I have come to know my strengths and weaknesses. I excel at organizing, time management and details. My weakness is I take things very personally, tend to take on too much at a time and give too much to my job without leaving enough time for me. I'm a work in progress, as I think we all are throughout our lives. That I recognize these traits helps me do my job well, and recognize when it's time to just stay in my pj's on a Saturday, read a good book and clean off the DVR.
Embrace your nanny community! If there isn't one in your area, create one. I've been fortunate to be part of several nanny groups in each area that I've worked – Northern NJ, Atlanta, Philadelphia and DC.   I've been a member and a leader.  No one knows what your day and job are truly like other than another nanny. Reach out and meet others. If it's just coffee once a month or daily online communications through a Facebook group – connect with other nannies.
Check out my advice on creating a nanny community for ideas on how to get started.  
With any profession, information and techniques change. Continue your education by attending conferences, workshops, nanny group meetings, agency offerings, online classes, webinars, podcasts and more. Check out my recommendations for conferences you should attend and how to get the most out of your conference experience.  Additional opportunities can be found at NannyTrainings.com.
Be a mentor.  Take all your years of experience and share that with others. Open the lines of communication with other nannies and help them learn, grow and understand this profession and industry. Invite new nannies to meet for coffee and get to know them. Engage with others on Facebook groups and offer your insight and expertise.   Step out of your comfort zone and offer to do a presentation at a local nanny group, or even submit a proposal to INA or Nannypalooza. Host a NNTD event in your area, for other nannies to learn from.
Our industry is ever evolving with information and new faces. Friendships are formed and legacies are created. What have you learned on your career road?
← What Should You Do When Your Boss Volunteers You to Watch the Neighbor's Kids? | 10 Tips for Working with Divorced Parents →
Comments are closed.