← Older posts
Newer posts →
January 21, 2013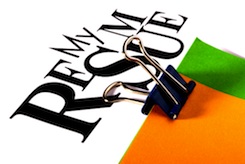 When you're looking for a nanny job, agencies and parents want to make sure you have current, relevant experience, especially with children who are the ages of the charges you'll be working with before hiring you. They also want to make sure that you have a proven track record of handling the responsibilities required in the job. But what if you don't have a lot childcare or nanny experience? What should you do if you don't have a track record of being an effective household manager or family cook? Here are some easy ways to beef up the experience section of your resume before or during your next job search.
Make sure you include all your experience. Many nannies have experience from long-term babysitting jobs, volunteer jobs or other avenues that they don't list on their resume because the experience doesn't come from full-time nanny work. Remember your resume is a big picture view of everything you've done, so make sure you include all the experience you have. Each piece may not seem like much individually, but together those things can add up to a lot of important experience. Make sure you look beyond your experience as a childcare provider and list other relevant experience as well, like household management, housekeeping, cooking or other skills parents in today's job market find valuable.
Work as a temp nanny while you're searching. Many larger nanny placement agencies offer temporary and back-up services to parents in the local community. Working for a temp agency is the perfect way to earn extra money while you're searching for a job and will help you gain experience in different environments with children of different ages. It also gives the agency's staff members the opportunity to get to know you. If you prove to be a high quality, reliable caregiver they'll be more likely to present you to their long term clients. If you're able to secure a full-time short-term position, you'll also be able to use that family as an additional reference.
Work as a babysitter or temp nanny for a family that gives you a specific kind of experience. If you're trying to land a job with infants, but it's been years since you've worked with them, you'll need to beef up your resume for that particular age. If you'd like to work with twins, but have never worked with multiples, you'll need to get solid twin experience under your belt. Look for families in your area that are able to give you the hands-on experience you're lacking. Of course, babysitting a few nights here and there won't give you real world experience, but if you babysit once or twice a week for several months, you can build up relevant experience.
Volunteer in your local community. Local organizations are always looking for people to work with children. Services that provide help to people who are parents, grandparents or foster parents need volunteers to care for children while their caregivers are in training, groups or other activities. You can also volunteer to work directly with child clients, like in Girl Scouts and Big Brothers and Big Sisters. Working as a volunteer is a wonderful way to give back to your local community and get hands-on childcare experience.
Take on additional duties in your current job. Not all experience needed for your job search has to do with hands-on childcare. More and more parents are looking for nannies that have current and relevant experience in household management, cooking, cleaning or other household related tasks. To gain that type of experience, you often don't have to look beyond your current job. Talk with your employer about taking on additional tasks that will give you experience you can use to jump to the next level in your job search. If you need to take additional training to successfully handle the added responsibilities, this is the perfect time to do that. If you primarily do childcare now, take a class in healthy family cooking and start preparing dinner one or two times a week for your current family. If you don't handle any of the household management jobs right now, ask your employer to let you lighten his load by taking on a few of those tasks. Yes, increasing your workload will be harder in the short run, especially since you'll be doing it for little or no extra pay. However, the education and experience you gain can help you move forward in your career, making the sacrifices right now worthwhile ones for the future.
Take a critical look at your resume and fill in any experience gaps you have. In your next job search, having current and relevant experience is one of the things that will put you ahead of the competition.
Posted in
Nanny Tips
|
1 Comment
January 16, 2013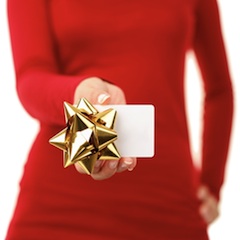 By Kellie Geres
To gift or not gift? That is a question asked many times during the holiday season by nannies across the country.  While giving a gift to your employer is not required, it is a nice gesture of thanks and shows your appreciation for your job. But what do you get the employer who has everything, or – in my case – an employer who buys whatever she wants or needs?
The following suggestions are gift ideas that I have given in the past to employers that have been well received and appreciated:
A case of their favorite Samuel Adams ale, a gift card to a restaurant, and an evening of babysitting.   You could also give them a bottle of their favorite wine or other beverage and attach the gift card to it for gift giving.
A photo collage of the kids in a nice frame and other photo gifts, such as a mouse pad, memo cube and calendar. These are great gifts for the grandparents as well, if you feel inclined to give them a gift.
Scrapbooks of the kids' year of events and activities. These types of gifts are always appreciated.  I took all the photos I had taken throughout the year and created scrapbooks each year I was with the family.  I also created books for special birthdays and family vacations.
A gift card to their favorite home store. One of the families I worked for was in the process of redecorating their house during the holiday season, so a gift card to their favorite home store was the perfect gift.
Homemade gifts. Hand painted pottery was a favorite in a previous position.  I would take the kids and create something using their handprints or footprints. While I was finishing it up, the kids would be able to pick their own piece of pottery and create a gift for a grandparent, friend or themselves.
I also made a point to take the kids shopping for gifts to give to their parents.  I would coordinate with the parents in advance and ask them to send their gift wish list to me, as well as a budget, and then would take the kids shopping to pick out a gift.  The kids would also get to wrap the present themselves, write out the tag, and then place the gift under the tree.  The kids were always thrilled to be able to pick out a gift for the parents, and it also taught them about the basics of budgeting. If there was a gift that they wanted to buy that was a little pricier, the kids would pool their money together to be able to get that extra special item together.
How do you determine how much to spend on your employers?   Whether its $20 or $100, spend what you feel comfortable spending.  Personally, I don't spend more than $100 for my employers, and I don't spend more than $40 on the kids, but that is my own personal budget.  You might feel inclined to spend more or less; it's all a matter of personal preference.
Posted in
Uncategorized
|
Comments Off

on 5 Gifts Nannies Can Give Employers for the Holidays
January 7, 2013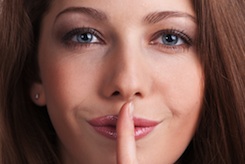 Nannies work in the homes of their employers and are often witness to much of their employers' private lives. Because of this, it's essential that nannies take the issue of confidentiality very seriously. Protecting the privacy of your employer is crucial to being able to do your job well and is also a key part of being a professional.
Keep work stories off of Facebook, Twitter and other social media sites. Nannies love to brag about their charges. They love to share the funny saying from breakfast, the cute story from the playground, and the milestone that was excitedly reached. It seems natural to share those stores and photos with friends and family on social media sites, however nannies must remember that while these good natured stories seem harmless, they can feel like an invasion of privacy to many employers. Before sharing any stories about or pictures of your charges, make sure to discuss it fully with your employers and obtain their permission. They may ask you to use nicknames or initials to protect their family's privacy and security.
Nannies should also be cautious about sharing stories about their employers. Facebook and Twitter have become virtual spaces for nannies to share work challenges and get support from other nannies. While this can be a positive outlet for nannies, it can also become a breach of professionalism and confidentiality if too many details are included.
Have a clear "Do Not Share" rule for all information you learn in the home. Often it's hard to know what information is confidential and who exactly it shouldn't be shared with. Is it wrong to tell Grandma the family is planning a two week summer vacation? Is there a reason not to share your excitement over your boss's promotion with the next door neighbor you're in a play group with? Can you talk about the big fight between your employers with your nanny mentor? The best rule of thumb is to keep everything you hear from and about your employers to yourself. It's not your place to decide what information should be shared and with whom. Even though the information may seem unimportant to you, you don't know how your employer might view it.
Avoid private rooms and conversations. Nannies have access to the most intimate details of an employer's life. While this is an unavoidable part of a nanny job, nannies can take steps to lessen the information they're exposed to. Unless you have an explicit reason to be in an employer's private space, such as a bedroom or an office, avoid those rooms. You're more likely to stumble across personal details in those spaces, so you shouldn't make a habit of letting your charge watch TV in Mommy's bedroom while she's away or of grabbing computer paper from your boss's desk drawer when the family printer runs out.
When possible, remove yourself from situations where you're able to easily hear personal or private conversations. Situations that you should avoid being in earshot of include arguments between your employers, phone conversations your employer is having with a friend or family member, and private client meetings, to name a few. Even when you're not purposefully eavesdropping, it's easy to learn things you shouldn't know when you're within audible range of the conversation.
Avoid the urge to snoop. Remember that it was curiosity that killed the cat. Nannies have a lot of opportunities to learn about their employers' personal lives by simply looking at what's in plain view. While going through a pile of papers on the counter looking for a school form, you might run across the bill for the bathroom remodel. Or you might see a note to the housekeeper as you're walking into the kitchen. Or, when picking up household messages, you may hear the beginning of a message to your employer from a close friend. Do you scan the bill to see how much they spent on the project? Do you read the message to see what instructions your employer left for the housekeeper? Do you listen to the message to see what's going on with your employer's best friend? Sometimes it can be hard to resist the urge to snoop, especially when the details seem so unimportant; however intruding on your employer's personal life is not only unprofessional, it can also cause huge problems in the nanny/family relationship.
Nannies are privy to a wealth of personal information about their employers. It's part of the informal nature of working in someone's home. It's a nanny responsibility to protect her employers' privacy in any way she can. This includes keeping private and personal information confidential and maintaining a respectful, professional attitude towards her employers.
Posted in
Nanny Tips
|
Comments Off

on How to Protect the Privacy of Your Employer on the Job
January 2, 2013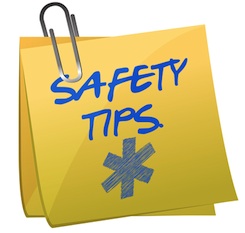 When your employers extended an offer of employment, they were also entrusting you with the safety of the most vulnerable, treasured members of their family. As a nanny, it's absolutely imperative that you take that trust seriously, making every effort to ensure that your charges are protected to the best of your ability at all times. While you may not be able to prevent everything that could potentially befall your charges, it's essential that you make a concerted effort to try. The following safety tips can help you to make sure that your little charges are protected and as safe as you can make them.
Be Aware of Your Surroundings
One of the most effective ways to ensure that your charges aren't wandering into trouble, being approached by potential predators or engaging in unsafe play activities is to simply be aware of your surroundings, and observant of what's going on. If you go to the same playground on a regular basis and notice a suspicious stranger, be sure that your attention doesn't waver. Know where potential safety hazards lie at any given location and be prepared to intervene if kids are approaching them. Simply being aware of where you are and what's going on around you can prevent many dangerous situations from coming to unfortunate fruition.
Follow Safety Guidelines to the Letter
If you're taking your charges on an outing or playing together, be sure that you're following the rules without exception. Don't let older kids talk you into skipping their car booster seat "just this once," make sure that everyone is wearing plenty of sunscreen before venturing out into the sun's rays and that you treat potentially risky activities with the proper respect. Swimming, for instance, is a great way to cool off and have fun with your charges on a summer day, but you need to make sure that you will be able to keep an eye on everyone and that you're aware of the potential risks inherent in the activity. Allowing yourself to be swayed into neglecting a "little" safety rule can have disastrous consequences, so it's best to establish a policy of never deviating from those guidelines.
Be Attentive and Engaged With Your Charges
Looking after children and managing the demands of a bustling household is exhausting. Still, the safety of your charges depends largely upon your ability to maintain active attention, to never ignore your charges or leave them unsupervised. There are so many things that can go wrong in relatively short time, that it's just not safe to turn your back on the children you're caring for, even for a moment. Be sure that you're always giving your charges the attention that they need, and that you're actively engaged with them to be sure that they're not finding their way into a dangerous situation while your back is turned.
Avoid Unfamiliar Areas Whenever Possible
Outings are a great part of being a nanny, and can have many benefits. It's wise, though, to make sure that you schedule your outings in a familiar area, and that you avoid venturing too far beyond your comfort zone when your charges are in tow. Getting lost searching for and address, finding yourself in an undesirable area or simply not being able to apprise yourself of potential safety risks at a new place can be a bit reckless, and could even be dangerous. If you're determined to bring your charges somewhere new and exciting, you can help to stave off some of the risks by making sure that you schedule a visit of your own before the big day, so that you're sure of where you're going and have an idea of what your charges need to avoid.
Keep Safety Information On Hand at All Times
Because even the most dedicated, attentive and distraction-proof nannies can't prevent all incidents, it's important to have all of your charges' information on hand when you're working. The contact numbers for your employers, your charges' pediatricians and other medical professionals and an authorization to treat a minor form can help you to keep a simple mishap from becoming a major situation, so it's important that you never greet a day of work without having that information somewhere it can be easily accessed and referenced whenever the need arises.
Keeping your charges safe is a big job, but it is the one that you're most responsible for. The health, happiness and safety of your charges rests in your hands, which is why it's necessary for you to be vigilant about their protection.
Posted in
Nanny Tips
|
Comments Off

on Safety Tips for Nannies
December 19, 2012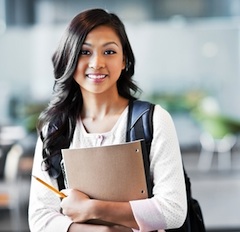 As you begin the process of searching for a nanny, it's likely that you have a fairly lengthy list of traits and attributes that you're looking for in your ideal candidate. While many nanny employers prefer a seasoned veteran with plenty of experience, there's a strong case to be made for promising college students. These are 10 of the reasons why you may want to give a candidate from the local university a chance.
Enthusiasm – A fresh-faced student eager to begin her career in childcare can bring energy and excitement to a new post. There's certainly something to be said for any nanny who greets each day with enthusiasm and excitement.
Youthful Energy – The high energy level of a young and eager candidate may be a perfect match for particularly rambunctious children. If your brood requires constant vigilance and plenty of energy to keep up with them, a student may be the perfect fit for the position.
Flexibility – A college student may have less experience than a candidate who's been caring for children for decades, but that relative lack of experience may actually work in your favor. Where a veteran nanny may have an established method she's reluctant to deviate from due to those years of experience, a relatively inexperienced student may be more likely to take a less rigid approach.
Reduced Likelihood of Burnout – A college student may be less likely to burn out, due simply to the fact that she hasn't been working in the childcare industry for several years or even decades.
Her Studies are in a Related Field – When a student candidate is working towards a degree in child development or education, she'll almost certainly apply the things that she's learning to everyday situations. As such, she'll be adhering to an established childrearing method.
Education is a Deal-Breaker – A college degree is non-negotiable for some parents, but it's important to note that a nanny in the middle of her higher education is also more likely to still be retaining the lessons she's learning. Living in an environment of academia may also help her to bring a more educated, refined approach to childcare.
Fresh, Creative Approach –The ingenuity and youthful creativity of a college student may resonate with your children in a way that a more staid, traditionalist approach does not.
You'd Prefer a Live-In – While live-in nannies are a bit rarer than their live-out counterparts, if you're in the market for a nanny who lives in your home, a college student may fit the bill perfectly. Eagerness to escape dorm living can encourage a student to accept a post as a live-in, where an older adult who's already established a family and household of their own may be reluctant to move into quarters in their employers home. If you're looking for a live-in childcare provider, a college student may be the most ideal choice.
Scheduling – If your children are all of school age, the fact that their nanny is on a relatively similar schedule can be an enormous help during summer vacation and school breaks throughout the year. Provided that her existing class schedule doesn't interfere with her availability in regard to the hours that you'll need her to report, scheduling may actually be easier with a student. This especially holds true if you're only looking for a part-time nanny, as more experienced career nannies may be hesitant to accept a lower-paying part-time post.
You Need a Tutor or Homework Helper – A college student is still in the thick of her academic career, and her own elementary and middle school years aren't that far behind her. If you're in need of a tutor or know that your children will require homework help, a college student may actually be a better choice.
However you arrive at the decision to hire a nanny, whether she's a college student or a seasoned professional, it's absolutely imperative that you adhere to all state and federal hiring laws. Accusations of discrimination can be devastating, especially if they lead to a potentially-costly and time-consuming lawsuit.
Posted in
Nanny Tips
|
Comments Off

on 10 Reasons a College Student Might Be Just the Nanny You're Looking For
December 18, 2012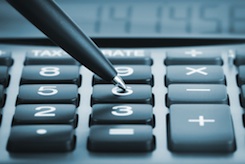 After braving the stack of resumes, weeding through an army of candidates, and sitting through dozens of interviews, there's still one daunting task left before settling into a routine with your new nanny: salary negotiations. Before making the initial offer and beginning the delicate negotiation process, here are 10 factors to take into consideration when arriving at your opening number.
Examine Your Expectations – Realistically and objectively examine what you'll be expecting your nanny to take on. Carefully determining what her job will entail and what compensation you feel is fair is a great place to start.
Take the "Going Rate" Into Account – Contacting local nanny placement agencies, scanning profiles on online nanny sites, and looking at Craigslist ads can help you determine the going wage range in your area.
Consider the Number of Charges – While nannies charge by family not per child, one school-aged child will naturally be less expensive to provide care for than three newborn toddlers, so take into account how many children you have and their age levels.
Discuss Additional Duties – Many nannies won't even consider taking on chores and duties unrelated to childcare, and those who do rightfully expect to be compensated accordingly. After determining whether or not your favorite candidate will be willing to increase her work load, it's important to determine how much you'll consider paying for any additional duties desired and agreed upon.
Determine a Fuel or Mileage Allowance – If part of your nanny's job description includes transporting your children to and from school or activities and you're not capable of providing a family vehicle for her work-related use, you'll be expected to pay her the standard IRS mileage reimbursement rate.
Live-In Versus Live-Out – One of the most important determining factors for a nanny's salary is whether she will be expected to live-in or pay for her own room and board elsewhere. Live-in nannies generally command a slightly lower salary than they would if they lived out.
Consider Her Level of Education – A nanny with a doctorate will naturally expect a much higher salary than a high-school graduate; make sure that your initial salary offer is commensurate with her level of relevant education and skill.
How Much is Her Experience Worth? – Nannies who have extensive work experience are much more costly investments than a rookie looking to learn the ropes. Considering how much experience you expect your nanny to have and what you think that experience is worth is another important step in the process.
Check Her References, Background and Consider Her Level of Demand – Some nannies are in such high demand that they can literally choose their own clients. If you've managed to land an interview with one of these extremely desirable childcare professionals, be prepared to offer her top dollar.
Figure Out What You Can Afford – Offering an extravagant salary and lavish perks package does no good if you're going to go bankrupt after paying the first month's salary. Keeping your expectations and demands in line with what you can afford to pay is the single most important thing to consider when working out your nanny's salary. 
There are many factors that must be considered when a nanny's salary is being determined, and it's important to maintain an open dialogue with your favorite candidate. Most experienced nannies understand the difficulty that new employers face when hiring their first nanny and will offer as much assistance as they can.
Posted in
Nanny Wages
|
Comments Off

on 10 Ways to Establish How Much to Pay a Nanny
December 17, 2012
By Kellie Geres
Figuring out the right gift to give your nanny for the holidays can be a difficult task. You want to give her something that expresses your appreciation for what she does every day, something that appeals to her, and something that she'll actually get use out of. However, giving your nanny a gift doesn't have to be a huge extravaganza.  Even a small token of appreciation goes a long way in showing your nanny you care during the holidays.
While the gift card or monetary bonus may seem the easiest route to go, think outside the box to show your nanny you really care and pay attention to the little things. Here are five gift ideas to consider for your nanny this year:
Does your nanny use her vehicle to drive your children around?  Consider gifting her a full auto detail so her car looks sparkling new again and is finally rid of those deep, dark Cheerios hiding in the seats.
Is your nanny an avid reader?  Consider a Nook or Kindle if you can afford one, or a gift card to Barnes & Noble or Amazon so that she can pick up a few of her favorite reads.
Does your nanny attend an annual nanny conference such as INA or Nannypalooza?  How about paying for her registration to attend?  Both events offer early bird registration rates that make it affordable for most, and her attendance at these events will only help her become a better, more qualified caregiver.
Does your nanny love sports or music?  How about tickets to a game of her choice or an upcoming concert? She'll appreciate having a fun evening out to do something she enjoys.
Airline ticket prices are outrageously high, which can make it hard for your nanny to get home to see her own family during the holidays.  If you have lots of miles sitting in your frequent flier account, why not gift your nanny with a plane ticket home for the holidays?
Your nanny does so much for you and your family on a daily basis. Show her a little love, appreciation and thoughtfulness this year and go the extra mile with a gift.
In addition to the holidays, these suggestions are great for birthdays, Nannyversaries and National Nanny Recognition Week.
Posted in
Nanny Tips
|
Comments Off

on 5 Gifts Employers Can Give Nannies for the Holidays
December 12, 2012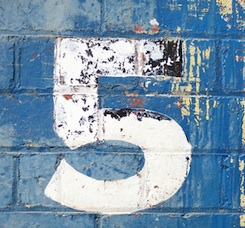 Regardless of how parents find their nanny candidates, the ultimate screening and hiring responsibility lies with them.  Oftentimes when parents advertise for a nanny, they're surprised at how many responses they receive, and quickly become overwhelmed with the number of interested candidates.
Systematically managing responses can help parents weed through candidates and identify caregivers that may be the right match.
If you're in the process of looking for a nanny, once responses start flooding your inbox you should:
1. Immediately respond to caregivers you aren't interested in. As you scroll through email responses from candidates, you'll likely be able to quickly identify some candidates that you know you're not interested in pursuing, whether it's because they don't have the right qualifications or you don't like how they've presented themselves. When this happens you should immediately respond with a "no thank you" email, as it's industry etiquette to let a candidate know that you're not interested in her services. A simple "Thank you for your interest in our position, however we are going to continue our search" lets the candidate know that you're not interested in exploring a potential employment relationship.
2. Organize viable candidates. Group your responses into ones that you're really interested in interviewing and ones that you are possibly interested in. Within each group, organize candidates from those you're most interested in to those your least interested in. As you begin the screening process, start with your top candidates first. One of the most important benefits of hiring a nanny is that you get to handpick your provider. Don't settle for a candidate you're not thrilled with. There's a right nanny for most every family out there.
3. Contact those you're really interested in. Reach out to your top few candidates and begin a dialogue. If you've exchanged an email or two and you like the responses you've received, ask to set up a phone interview.  Use the initial phone interview to further weed out candidates. After the phone interview, send a "no thank you" email to any candidates you've weeded out, then organize your favorites from most interested in to least.
4. Have in person interviews. Once you've whittled your candidate pool down to a few candidates, begin holding in person interviews. It's best to have the first interview without the children so you can really focus on screening the nanny candidate. After the in person interviews, send a "no thank you" email to those candidates you are no longer interested in and schedule second interviews with your favorites, this time with the kids.
5. Check references and background. Once you've settled on a caregiver that you want to extend a job offer too, it's time to run a thorough background check. This should include social security number verification, both statewide and county criminal records searches in the counties the nanny lived and worked in going back 7 years, including using all names the candidate has used, a national sex offender registry check, a driving record check, and a reference check. Since background checks are a financial investment, they are typically conducted once an employer is confident they want to extend a job offer to the nanny.
While sorting and managing a ton of nanny candidate responses can be overwhelming, going through each candidate's response allows you to fine tune what you're looking for and what you're not in a childcare provider. As you conduct your nanny search, gather as much information as possible about a potential candidate. The more information you have the more educated and informed your hiring decision will be.
Posted in
Nanny Tips
|
Comments Off

on 5 Tips for Keeping Track of Nanny Candidates
December 10, 2012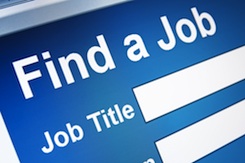 More parents than ever are turning to the Internet to secure their nannies these days. According to the International Nanny Association's July 2012 issue of INAVision, 40% of nannies who responded to their homepage survey reported that they found their current nanny positions online, either through a nanny classified site or on Craigslist.
Given the popularity of the Internet as a nanny recruiting tool, it should come as no surprise that when parents are looking to replace their nannies, they're going online. One of the ways parents are recruiting nanny candidates is through placing an online classified ad on popular nanny recruiting websites such as eNannySource.com or Nannypro.com. However, when nannies decide they are ready to leave their position and begin their search for a new post, they are often shocked and surprised to see their current job position being advertised.
If you've come across an advertisement for your current nanny position online, what should you do? Consider following these three steps:
Step 1. Take assessment. While you may be surprised to see your job listed online, chances are if you were not happy in your employment arrangement, your employers weren't either. While many nannies are surprised to see that their employer's are advertising for a new nanny, if they stop and consider their employment situation, the writing that their job was coming to an end was on the wall. It's tempting to be upset and irritated that your bosses were looking for a new nanny without telling you first, but the reality is that you likely only saw the position because you were looking for a new work arrangement of your own. 
2. Be honest. It's understandable that you may not want to tell your employer's you've seen your job posted online, but you definitely want to let them know that your time with the family has come to an end and you'll be moving on. When giving your notice, be direct and professional. "I've thoroughly enjoyed my time working with your family, but it's time for me to move onto a new position. I've really appreciated the opportunity to care for your children and hope we'll be able to stay in touch." Being clear you're giving notice, but sandwiching your notice between two positive and honest statements, can make the message more palatable.
3. Fulfill your commitment. If you have a written work agreement, hopefully there is a termination clause included that outlines how much notice you're expected to give and what your employer's options are once you've given notice. Some employers may prefer to pay you rather than have you work till your end date, while others will expect you to work until the last moment possible. If the family finds a replacement prior to your end date, they are typically responsible for paying you until the end date you agreed on, unless other arrangements were made. If you don't have a written work agreement that addresses termination, you'll want to give at least two weeks' notice, although some families may request you stay until they find a replacement.
Some nannies aren't financially prepared to leave their jobs until they have a new position lined up. As long as you're able to continue to do your job well and you meet the requirements of your work agreement, waiting until you have another position lined up is a viable option. For others, being let go without cause may be more financially beneficial to them than giving notice. This may allow them to collect severance or unemployment, giving them more time to secure the right position with the right family.
When you've unexpectedly seen your job posting online, it's only natural to feel hurt and a bit betrayed. Take the high road and remain a professional. You'll want to finish the position on a good note and secure a letter of reference that reflects your entire time spent with the family, not just your last days or weeks.
Posted in
Uncategorized
|
Comments Off

on What to Do When You Find Your Nanny Job Listed Online
December 3, 2012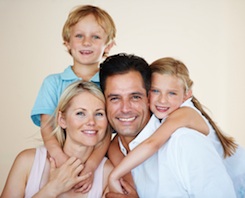 Finding the right family to work for isn't a small task for a nanny to accomplish. It requires looking at several different factors that contribute to making a potential job a successful fit. Make sure you cover the basic questions below as you begin your search and you'll be well on your way to finding a family to work for long-term and creating a successful relationship with them.
Does the family live in an accessible area? If you use public transportation to get to and from work, it's essential that your employer's home is not only close to a bus or train stop, but also that the bus or train can get you there on time in the morning. Some families need you to start before you're able to make it to work using public transportation.
If you drive to and from work, make sure you know how long it will take you in traffic to commute. In many areas, traffic can add an hour or more to a one way commute, which significantly lengthens your workday. If you start early or work late, you may avoid either the morning or evening rush hour, so make sure you take your daily schedule into consideration when deciding on what area works best for you.  Remember, a long commute also means a hefty gas bill. Nannies are reimbursed for the miles they drive on the job, but not for the miles they drive to and from work. If you're considering working in a city, be sure that your employer has ample parking for your vehicle.
Do the parents' expectations line up with what I like to do and what I'm good at? Most nanny jobs require the nanny to do all or most of the tasks related to the care of the child. That includes things like preparing meals for the child, the child's laundry, keeping the kid areas like the playroom and bedrooms clean, rotating seasonal clothes, and disinfecting toys. Some parents want the nanny to do additional family-related tasks (e.g. family laundry, cooking family meals), light housekeeping tasks (e.g. vacuuming, changing sheets) or household management tasks (coordinating with workmen, supervising the housekeeper). Make sure you're comfortable taking on the responsibilities the parents ask of you; otherwise you'll come to resent them over time.
Also make sure you have the skills needed to get the job done well. If the family wants a nanny to cook a family meal three times a week and you can barely boil water, it's not a good match. If the family wants the nanny to oversee the housekeeper and you hate offering constructive criticism or find it next to impossible to deal with conflict, it's not a good fit.
Does the parents' discipline philosophy match up with mine? Kids do best when all the adults in their lives are on the same page around expected behavior and discipline. Make sure you and the parents agree on what things are important to teach the child and what's acceptable and not acceptable in regard to behavior and consequences. No two people, even the parents, agree on everything and that's fine. Your approaches don't have to be identical to be effective. However you do need to have similar approaches and have the same priorities, otherwise there will be ongoing tension between you and the parents over discipline issues.
Do the parents support my nanny style? Every nanny has her own style or things she needs and wants from a job.
Some nannies like to get out of the house every day to spend the afternoon at the playground, attend a music class, or take a field trip with the local nanny group. Other nannies are happy to hang out at the house, never venturing out with their charges. Some nannies need to work in a very clean, organized home and can't function if things are out of place or piled up. Other nannies don't care how the parents keep the house. Some nannies believe children should only eat organic, healthy meals and snacks. Other nannies are happy feeding their charges frozen and boxed food at every meal.
Whatever your particular needs are, find a family that supports them. Working with a family that has opposite ideas about things that are important to you won't work for very long.
Are they offering a salary and benefit package I'm comfortable with? No matter how great a family is in other areas, if they aren't able or willing to pay you a living wage or offer the benefits you need, it's not a good match.
By knowing what's important to you and asking the right questions during the interview, you can find a family that's a great match to your needs. Taking the time to find the right family will help you be successful in the position and stay long-term. That's a win for everyone involved.
Posted in
Nanny Tips
|
Comments Off

on What To Look For In A Nanny Family
← Older posts
Newer posts →