What to Do When You Find Your Nanny Job Listed Online
December 10, 2012

| in Uncategorized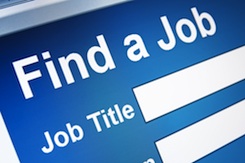 More parents than ever are turning to the Internet to secure their nannies these days. According to the International Nanny Association's July 2012 issue of INAVision, 40% of nannies who responded to their homepage survey reported that they found their current nanny positions online, either through a nanny classified site or on Craigslist.
Given the popularity of the Internet as a nanny recruiting tool, it should come as no surprise that when parents are looking to replace their nannies, they're going online. One of the ways parents are recruiting nanny candidates is through placing an online classified ad on popular nanny recruiting websites such as eNannySource.com or Nannypro.com. However, when nannies decide they are ready to leave their position and begin their search for a new post, they are often shocked and surprised to see their current job position being advertised.
If you've come across an advertisement for your current nanny position online, what should you do? Consider following these three steps:
Step 1. Take assessment. While you may be surprised to see your job listed online, chances are if you were not happy in your employment arrangement, your employers weren't either. While many nannies are surprised to see that their employer's are advertising for a new nanny, if they stop and consider their employment situation, the writing that their job was coming to an end was on the wall. It's tempting to be upset and irritated that your bosses were looking for a new nanny without telling you first, but the reality is that you likely only saw the position because you were looking for a new work arrangement of your own. 
2. Be honest. It's understandable that you may not want to tell your employer's you've seen your job posted online, but you definitely want to let them know that your time with the family has come to an end and you'll be moving on. When giving your notice, be direct and professional. "I've thoroughly enjoyed my time working with your family, but it's time for me to move onto a new position. I've really appreciated the opportunity to care for your children and hope we'll be able to stay in touch." Being clear you're giving notice, but sandwiching your notice between two positive and honest statements, can make the message more palatable.
3. Fulfill your commitment. If you have a written work agreement, hopefully there is a termination clause included that outlines how much notice you're expected to give and what your employer's options are once you've given notice. Some employers may prefer to pay you rather than have you work till your end date, while others will expect you to work until the last moment possible. If the family finds a replacement prior to your end date, they are typically responsible for paying you until the end date you agreed on, unless other arrangements were made. If you don't have a written work agreement that addresses termination, you'll want to give at least two weeks' notice, although some families may request you stay until they find a replacement.
Some nannies aren't financially prepared to leave their jobs until they have a new position lined up. As long as you're able to continue to do your job well and you meet the requirements of your work agreement, waiting until you have another position lined up is a viable option. For others, being let go without cause may be more financially beneficial to them than giving notice. This may allow them to collect severance or unemployment, giving them more time to secure the right position with the right family.
When you've unexpectedly seen your job posting online, it's only natural to feel hurt and a bit betrayed. Take the high road and remain a professional. You'll want to finish the position on a good note and secure a letter of reference that reflects your entire time spent with the family, not just your last days or weeks.
← What To Look For In A Nanny Family | 5 Tips for Keeping Track of Nanny Candidates →
Comments are closed.