The Risks Associated with Temporary Childcare
October 10, 2011

| in Nanny News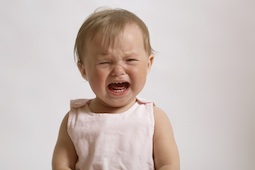 Working parents usually have regularly scheduled childcare for their kids, but there are situations that may require a temporary nanny or caregiver. They may be inbetween permanent day care, the child is sick and can't attend school or the parents are taking a short vacation on their own. Whatever the reason, there are temporary childcare services available. However, before taking that step, be sure to know the risks involved.
Children are the most comfortable if they can depend on a regular daily routine. Too much disruption to this can lead kids into a sense of insecurity. Some children are able to deal with new situations and other caregivers better than others, so use caution when introducing your child to temporary childcare. It wouldn't be advisable to leave your child with an unfamiliar adult while you go off on a weekend getaway.
Kids who are constantly being shuffled from one caregiver to another can develop trouble forming attachments. Beginning in infancy with their parents, children need to develop secure attachments to the adults that care for them. Consistent, dependable relationships give kids a sense of security and control, so constantly changing temporary caregivers can be detrimental to a child's well being. Bonding with adult caregivers can take time and consistency so constant disruptions to this process can result in your child being detached and have trouble establishing future relationships.
It's unreasonable to expect that your child should never be left with a temporary caregiver, so parents shouldn't worry too much when the situation arises. When something unexpected comes up and you need to get someone to watch the kids, don't be concerned that they'll have irreparable damage from the experience. Only when this scenario is repeated over and over do you run the risk of behavior problems developing in your child. Kids who don't develop stable relationships with their caregivers can become irritable and act out from frustration.
When circumstances do require you to find a temporary caregiver, be sure to get someone you can trust. A good temporary childcare service will perform thorough background checks on all their staff. By checking references and getting recommendations from other parents, you should be able to locate a reputable service or responsible person that you can feel comfortable leaving your child with. Never run the risk of trusting the care of your child with someone you don't know well personally or haven't thoroughly checked out ahead of time.
Another option for temporary childcare is to get someone your child is already familiar with. Perhaps you have a friend or family member that your children know from past social gatherings that they would feel comfortable with. By having an already established relationship, kids will be less traumatized by being left alone with someone different for a short period of time.
Knowing the risks associated with temporary childcare and how to avoid them is an important aspect in childrearing. By letting your children establish ongoing relationships with their caregivers and providing them with consistency in their formative years, your kids are more likely to grow up happy, healthy and well adjusted.
← 10 Reasons to Consider a Nanny Who is a Mom | 7 Ways to Polish Your Nanny Resume →
Comments are closed.