6 Excuses Families Give For Paying Their Nanny Illegally
May 18, 2012

| in Nanny Taxes, Nanny Tips

by Michelle Larowe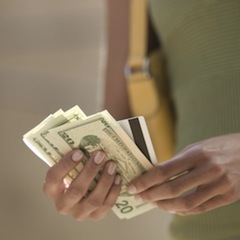 It happens far too often. A nanny interviews for a position and both the nanny and the family think it's a great match. Then comes the discussion of the nanny's pay and things go downhill fast.
When it comes to paying a nanny legally, it's no secret that a majority of nanny employers do not pay their nannies on the books. Although paying a nanny legally isn't optional, some nanny employers are willing to pay off the books and risk getting caught.
While there are many excuses nanny employers use for paying their nannies illegally, here are six of the most common ones:
1. "I didn't know I had to pay taxes." Some employers simply aren't aware that when you hire a nanny, there are formal steps that you need to take to become a legal employer. These include securing state and federal identification numbers, verifying the nanny can legally accept work in the United States, reporting a new hire, setting up a payroll system that includes paying according to state and federal labor laws and withholding the proper taxes, and filing the appropriate yearend tax forms.  While many nanny employers believe that their nanny is an independent contractor, this is a myth. Nannies are employed by the families for whom they work.
2. "I want to pay my nanny legally, but I am not sure how." Some nanny employers do want to pay their nanny legally, however they aren't sure where to start to make that happen. Fortunately there is help available for families who want to do things right. From consulting with a nanny placement agency, to reading reliable articles on the Internet, to hiring a household payroll service provider to process payroll, there are resources available and people who are willing to walk nanny employers through the process of paying their nanny legally.
3. "We love the nanny and she wants to be paid off the books."Sometimes a nanny doesn't see the benefit of being paid legally, so she asks the potential employer to pay her in cash or to pay at least some of her salary off of the books. If the nanny seems like a good match, sometimes the employers will agree. It's only until a nanny loses her job by no fault of her own or goes to purchase a car (or other big ticket item on credit) and has no proof of income, does she realize that it's well worth it to be paid legally.
4. "I don't need to pay taxes on an undocumented worker." Some nanny employers, whether knowingly or not, opt to hire a nanny that isn't legally able to accept work in the United States. Of those who do, many fail to recognize that whether a nanny is documented or not, employment taxes must be paid. While employing an undocumented nanny is a violation of immigration law, failure to pay employment taxes for any nanny, whether documented or not, is considered felony tax evasion.
4. "I can't afford the added cost." While it's true that paying a nanny legally can add about 10% of cost onto the nanny's salary, there are tax advantages that can offset the added expense when a nanny is paid on the books. Using a Dependent Care Account (also called a Flexible Spending Account) or taking advantage of the IRS Child Care Tax Credit can offset the nanny employer tax costs.
5. "I just don't want to." Although some nanny employers may be well aware that paying their nanny off the books is illegal, they simply don't care and can't be bothered to do things right. If caught paying a nanny illegally, nanny employers may have to pay back taxes and interest, as well as penalties for fraud and tax evasion.
Doing things right does take a little added effort, but when compared to the time, energy, and resources employers who get caught paying illegally must invest, the upfront added effort is well worth it.
Michelle LaRowe is the 2004 International Nanny Association Nanny of the Year and author of Nanny to the Rescue!, Working Mom's 411 and A Mom's Ultimate Book of Lists.
← 10 Things Moms Love to Hear on Mother's Day | 5 Ways to Build a Great Relationship with Your Nanny →
Comments are closed.