Skills Every Nanny Should Have
November 21, 2012

| in Nanny Agency Information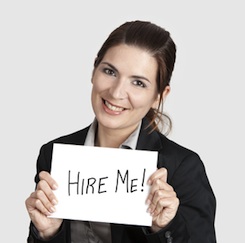 Currently there aren't any regulations around what a caregiver needs to know or be able to do in order to work as a nanny. However, every nanny should have a basic skill set before she begins working in a private home caring for a child. Exactly what skills she needs will depend on the family she'll be working for and her own personal nannying style, but most industry experts agree that the skills listed below are essential to quality care.
Be able to perform CPR on an infant, child or adult. Being CPR certified is one of the most basic safety skills every caregiver should be able to perform. Hopefully, a nanny will never have to perform CPR, but if she's in a situation that requires it she should have the skill and confidence needed to perform it until medical help arrives. CPR certification should be renewed every 2 to 3 years, depending on the certifying organization.
Be able to administer basic first aid. When working with kids, accidents are bound to happen. A child may get stung by a bee, fall and scrape a knee, or hit his head during a wrestling match with a big brother. A nanny should know what the proper treatment is for a variety of injuries and also know when she should get the child additional medical help. She should also know how to create a basic first aid kit and make sure she has one available to use at all times.
Be able to correctly administer over the counter and prescription medicine. Kids get sick, and not just on their parents' watch. A nanny should be able to read and understand the instructions for handling and administering medications, and be able to give the child the accurate dosage at the correct time intervals as well. She should also be able to keep a detailed, accurate journal of the child's symptoms and the medications she's administered. A nanny should also be able to recognize the symptoms of an adverse reaction to a medication.
Know how to baby proof an environment. Ultimately, it's a parent's responsibility to install baby proofing products in their home. However, every nanny should be able to baby proof the environment she's in. She should be able to assess a home, a hotel, or a public play space and take the precautions needed to keep her charge safe. This could mean making adjustments to the environment, like putting temporary locks on drawers or securing the mini blind cord out or reach, or it could mean simply keeping the child away from unsafe areas, like unsecured bookshelves or unfenced pools.
Be able to swim. For many of the families who employ a nanny, swimming is a fun part of life. It's critical that every nanny know how to swim and be able to adequately supervise a child at the pool, the lake or the ocean. She should also know the signs of drowning or aquatic distress and be confident in her ability to help a child in distress.
Be able to install a car seat properly. The effectiveness of a car seat depends on it being installed properly. Although there are community resources, like fire stations and car dealerships, who have certified passenger safety technicians that will install a car seat for you, a nanny should know how to do this also. There will be times when she'll have to take a car seat out and reinstall it or install an additional seat for a playmate or car pool friend. She should also understand the car seat recommendations and laws for children in her care.
Understand how to prepare a well-balanced and healthy meal. Unlike group care, there are no set nutritional requirements for nanny care. Caregivers must develop a menu based on the parents' and child's food preferences. A nanny should have a working knowledge of what a child needs nutritionally at each age and what portion size is recommended for each age group and be able to create tasty, balanced meals and snacks.
Know how to create a fun, developmentally appropriate day. It's up to the nanny to plan a day that meets her charge's individual developmental needs. In order to be able to do that, she must have a strong foundation of child development knowledge, an understanding of how different activities best support her goals, and how to pull it all together in a home environment. Because many nannies work with multiple ages, a nanny also needs to know how to create an environment that supports the learning and development of different ages.
Quality nanny care relies on skilled caregivers. Parents should make sure their nanny has the essential skills needed to provide a safe and healthy environment.
← 10 Tips for Hiring a Nanny | What To Look For In A Nanny Family →
Comments are closed.