← Older posts
Newer posts →
February 17, 2009
This was listed in Craigslist.org as "carer needed." We have underlined some of the details in this letter that tell us without doubt that this is a scam attempt. Please become familiar with their tactics. Your knowledge is the only defense against online scams.
Hello ,
Thanks for your response concerning the NANNY position. My mum and my sister will be moving back to the States by March 5th and am actually looking for a responsible Nanny that can be taking care of my mum coz she got disability (blind) when my sister is not around my sister will be attending school between the hours of 9:00am to 2:00pm on Mondays Wednesdays and Fridays so I am looking for a nanny that can be available at this times. I believe you are fit for this position in as much you will prove yourself a reliable,honest,humble, loyal and good person.She will be arriving on the 19th of Feb. I will prefer if you can make yourself available to meet her at the airport , I am offering you $700 weekly and I will want you to know this is a permanent job. You will make yourself available on the scheduled dates .. I am
presently out of the States
now so I have instructed my Client in the State to
send you a US postal money order
that will cover your first week payment which is $700 and my mum travel expenses from the United Kingdom down to the States all you need do when you receive the money order is to have it cashed deduct your first week payment and then
send the remaining funds to her Travel Agent
in the UK so that they can take care of her travel expenses , Accommodation and any other expenses . The money order can be easily cashed because we don't want to have any delay. All details regarding her travelling will be provided to you as soon you receive the payment. Get back to me as soon as possible with the following details so that the payment can be mailed out to you ASAP:
(1)Full Name…………….
(2)Mailing Address In Full and Please NO p.o.box……….
(3)Telephone Number Home and Cell……………
(4)Acceptance of my offer ?……….
(5)Your Age……………
(6)Gender……………
Hope to hear from you soonest. Thanks for taking time to read my mail and am looking forward to read your swift response. God Bless You and have a good day.
Best Regards
Posted in
Scam Alerts
|
Comments Off

on Lastest Nanny Scam Ad on Craigslist
January 25, 2009
Charles Quartz, quartzcharles@yahoo.com
David Houston, d_houston45@yahoo.com
Ben Valera, bvalera40@live.com
If you receive an email with any of these names, do not reply and forward to scam@nannyclassifieds.com
And, if you have a question about any other employment offer, do not hesitate to contact us before replying. info@nannyclassifieds.com
Posted in
Scam Alerts
|
Comments Off

on 3 New Scam Alerts: one person using any one of these three names.
January 25, 2009
If you receive an email from an individual using this name and email address, please forward your emails to scam@nannyclassifieds.com. Do not reply to this individual. To learn more about how these scams operate, click here
Please can I have your attention for a while?
> I am Dr Charles Quartz working as a system analyst for DELL COMPUTERS
> INC,UK.I came across your ad here as a good caregiver for infants at
nannyclassifieds.I'm impressed with your work,hence I would want to leave my
KIDS in your care everyday as I would accompany 3 other delegates for an
inspection tour of one of our mini-stores located near you.The inspection
tour implies that I leave my hotel every morning(8:30am)to the venue and
report back home 5pm.This would make it difficult to take care of my
KIDS,hence the reason I solely picked you up to secure you for the task.
> This tour would stretch from the 15th February through 15th
March.I
> would want to solely secure you for this time frame(that is 15th February
through 15th March) and would want to know how much it would cost me.Money
is not a problem as I would want all condition conducive for both you and my
KIDS while they are in your care.
> My KIDS are just 1+ in age,lovers of computer games,never
allergic and
> are free eaters .I would be sending you their BIRTHDAY PICTURES and BIRTH
> CERTIFICATE as soon as I get a reply from you indicating your readiness to
care for them everyday before I return.
> I hereby anticipate your reply indicating your availability
throughout
> these times and the total cost of caring for them.
> Thanks with love.
> Dr Charles
>
> P.S: Email be back immediately through my
email:quartzcharles@yahoo.com,that way I can reply you quickly as time is no
longer on my side.
Posted in
Nanny News
|
Comments Off

on New Scam Alert: quartzcharles@yahoo.com, Charles Quartz
January 21, 2009
New Scam Alert. This person's account was deleted this morning, however we have been notified they had time to send some emails our to nannies. Do not reply to this individual and please send any emails you receive to scam@nannyclassifieds.com
Hello,
My name is David Houston, Public Relation Manager Landmen Petroleum. I saw your profile/Experience on Nannyclassified.com and will like you to help me watch over my kids. I will be coming over to your city on an assignment and will be coming over with my kids.I had someone in care of them the last time I came for the project in your area but she moved to Canada to take care of her father . I am urgently in need of a caring nanny from 31st/Jan/2009 to 13th/feb/2009.
I have to continue a project in your city and I will like to put my 2 kids with you every morning from 9 a.m. to 2 p.m. I will lodge in an hotel all through my stay and i will be staying over for just two weeks.I will be bringing over my kids to you every morning at 9 a.m and will come pick them up by 2 p.m daily or will have you come over to my hotel and watch them while i am away for my assignment depending on which of this option best suits your opinion. Below is just a brief introduction about my family.
I am single Parent with 2 lovely daughters (Twins) name Jane and Mary, my girls are 4years old, they are very healthy,computer lovers, cartoon addicts lol and not allergic to animals. They love playing with each other, reading and love eating too(their favorite food is snacks,tea and they are also lovers of meat). They are friendly,they love to recite poems and love to listen to stories.
Kindly get back to me if you can care for my kids.
I await to hear back from you,
David.
817-382-4498
—
Posted in
Scam Alerts
|
Comments Off

on d_houston45@yahoo.com: David Houston
January 13, 2009
Here is a sample email from a scam artist who calls himself Ben Valera. Do not reply to this individuals emails. If you have been in contact with him, stop communicating with him. Please report his internet fraud attempt to live.com.
Hello,
How are you doing today.My name is Ben Valera, I came across your email address via www.nannyclassifieds.com and i believe you are a Nanny. We have a little girl(2 years old),her name is Betty. We would need a babysitter/nanny who will
take care of her during our stay in the United states and i believe that with a
nanny like you, she would be comfortable. We would be spending 2 weeks vacation
before returning back to Perugia, Italy. We would want you to babysit her from
Monday through Friday, 10am – 5pm daily. I will like to know your price for
babysitting her including any other costs. Get back to me so that we can proceed
further.
Hoping to hearing from you..
Ben Valera.
Hello,
Thank you for getting back to us.We will be coming to the States on 2nd of February, 2009 and we will need your service from 2nd-15th of February,2009 excluding Weekends. Will you will be available at that period? Firstly we want to get a Babysitter/Nanny for our little girl (Betty) before we book our vacation home. We are not sure of the area we would be visiting since we don't have a nanny to take good care of him. Which part do you live (City & State)? Your decision will determine where we would be staying in your location, let us know if you can take care of her in your home.
Kindly give us your price for the nanny job per week from Monday-Friday from 9am-4pm , the main reason why we need your service is that we will be busy during week days because we have to visit some places.We will be dropping her off and pick her up later around your schedules. My daughter is a kid one would like to be with…full of fun and love playing around…she loves toys. I am sure you will be able to give us a good price that will be affordable for us to pay..lol
If i may ask, how long have you been doing this Nanny Job? Well, i have no doubt since i found your contact on
www.nannyclassifieds.com.
Hoping to read from you soon.
Kind Regards,
Ben Valera.
Posted in
Nanny News
,
Scam Alerts
| Tagged
scam
,
Scam Alerts
|
Comments Off

on Ben Valera, latest scam alert
January 12, 2009
Please contact us if you have been contacted by this individual. scam@nannyClassifieds.com Do not reply to their emails.
Job Details
Job Start Date: 01/26/2009
Position Seeking: Nanny
Job Term: Part-Time Permanent
Job Schedule: Part Time – 3 days per week
Job State: California
Job City: Fresno
Position Type: Live-In or Live-Out
Salary Amount: Negotiable Competitive Salary
Job Description
We present need a nanny for our kid, this position is open. You can get back to us for more details.
Job Requirements
Candidate must be a legal resident of US, UK or Canda: Yes
Education preferred: High School
Paid child-care experience required: 1-2 years
This job requires a car: No
Candidate should have a drivers license: No
I prefer a: Non-smoker
This job requires travel: Sometimes
Posted in
Nanny News
|
Comments Off

on Scam Alert: Wanted: Live in Nanny…Contact Us bvalera40@live.com
November 17, 2008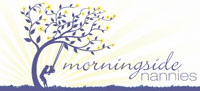 We congratulate Pat Cascio and her 25 years of service to our industry!
Pat Cascio
"I had considered entering my application for APNA's Agency of the Year in the past but always felt that there was nothing I could say about Morningside Nannies that was really special. Like so many of the professional agencies that belong to APNA, I could say our nannies are loyal to us, our clients return to us, we continue to grow each and every year, etc. But when competing with the cream of the crop agencies in APNA that would be the norm.
I love my APNA friends and always have such a good time with them, but conference weekend was very special for me. I am not really good at "Shameless Self Promotion." My mother told me never to brag. Waiting for Saturday evening was agonizing. I finally exhaled when they called my name as the honoree. It was a great conference. The workshops were so well done and gave us all a great deal of new and useful information. I want to thank the conference committee and the entire APNA Board of Directors for putting together such a wonderful weekend." Pat
Posted in
Nanny News
|
Comments Off

on APNA's 2008 Agency of the Year is …Morningside Nannies
November 5, 2008
Check out this month's Nanny Net News. It is packed with great information and activities for nannies and families.
Posted in
Industry News
,
Nanny News
| Tagged
Nanny Net News
,
Newsletter
,
November
|
Comments Off

on November Newsletter
November 3, 2008
If you receive an email like the one below, please do not respond and forward any emails you receive from them to scam@nannyclassifieds.com. Thank you.
Dear Friend , I have carefull read your Job Preferences & Experience on www.nannyclassifieds.com and i will like to employ you as my family nanny . I want you to send me an email at stonemartins2@hotmail.com to let me know more about you.
Posted in
Nanny News
|
Comments Off

on Stonemartins2@hotmail.com, latest scam alert
November 3, 2008
This is a scam email sent to us by a nanny. It is not a scam running through NannyClassifieds.com, but we want you to be aware of this latest attempt in the event that you are using other classified sites.
On Sun, 11/2/08, Mr Barnes wrote:
From: Mr Barnes
Subject: Nanny Needed!
To: mr.barnes67114@gmail.com
Date: Sunday, November 2, 2008, 5:00 PM
Hello
I'm Mr Barnes, 45 yrs old. I hold a degree in geology from University of Chester, United Kingdom. I worked few years in Warrington, before i moved to Kansas some years back and that is where i have been living before deciding on moving down to your state due to jobs lined up! I'm not in the states right now, presently out of town on a research back here in United Kingdom and i will be returning to the states in less than 4 Month from now.I will like to hire your service to nanny for about 6 month and you will be staying with my daugther.for this time which i will be paying you $500 per week..If you are interested, you could chose to live in our residence if you like but i might want to suggest she stays with you for this period of time.
I am willing to negotiate on your charges but if you can allow her in your residence i will be happy with that and i will also provide money for her needs and wants for the time being at your home, Please email me your rates for the specified ,and a check will be mailed to you by my company representative in the USA as soon as possible after you must have provided me with the necessary informations below and reached an agreement.Email me your
Full Names
Full Address
cell Phone Number
home phone number
Sex
also a brief description of your work experience as a nanny.
Regards
H.BARNES
Posted in
Nanny News
|
Comments Off

on Latest Scam Alert: Mr. Barnes, mr.barnes67114@gmail.com
← Older posts
Newer posts →