30 Must Read Blogs for Those Considering Hiring a Nanny
October 29, 2012

| in Nanny Tips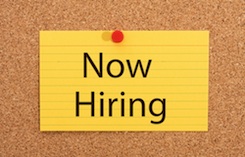 Making the decision to return to work after the birth of a child, whether it's at the end of your maternity leave or several years later, is never easy. And while the idea of leaving your child in the care of a trustworthy, dedicated private employee is often more comforting than the thought of a large center-based daycare plan, there are some things you'll want to take into consideration before making that plunge. These 30 blog entries discuss the details of employing a domestic worker, and cover everything from typical duties to the importance of tax compliance. These posts are great resources for parents considering the engagement of their first nanny.
Typical Nanny Duties
There can be quite a lot of misconception when it comes to what a nanny's job typically entails versus what's depicted in popular entertainment and even "reality" television shows. These five blog entries tackle the sometimes-sticky subject of what duties you can reasonably expect a private, in-home childcare provider to perform and those that don't usually fall under her purview.
Nanny Contracts
A written work agreement between your family and a childcare provider, commonly referred to as a "nanny contract," is one of the single most important documents of your working relationship. Detailing expected hours, duties, compensation details, rights and responsibilities, a nanny contract can be a very valuable tool when it comes to preventing future disputes borne of misunderstanding and can even reduce caregiver turnover.
Background and Reference Checks
It wasn't too long ago that an employing family was forced to rely upon private investigators to conduct a thorough background and criminal history check. Thanks to the Internet and the computerization of public record, however, modern families are able to take this task into their own hands. These five blogs offer helpful advice, hints and information about nanny background checks, and are must-reads for first time nanny employers.
Live-In Nannies
While live-in nannies aren't quite as common as they once were, there are still families that hold on to the venerable tradition of a boarded nanny. These five blogs discuss the needs particular to a live-in nanny, along with advice on etiquette and how to determine the best way to engage a live-in childcare provider.
Live-Out Nannies
The majority of nannies today maintain their own residence instead of living in their employer's home, and report to your home for work as scheduled. For some families, this arrangement is ideal; others find that providing their nanny with room and board in addition to her salary is more convenient for them. If you're considering a live-out nanny as opposed to one that lives in your home, these five blog entries are quite informative, from both an employer and nanny point-of-view.
Tax Compliance
Compliance with state and Federal tax laws regarding domestic employees is shockingly low, especially considering the stiff fines and penalties that you could face as an employer if your arrangement were discovered. These five blogs take on the very serious and often complicated topic of nanny taxes, explaining why it's important to be among the few that are properly compliant and how to go about accomplishing that task.
← 10 Top Characteristics to Look for in a Family | 10 Tips for Hiring a Nanny →
Comments are closed.