10 Real Coupon Sites That Don't Cut Corners
September 7, 2011

| in Nanny Shopping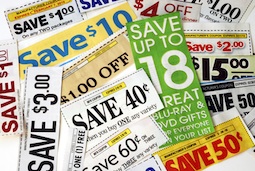 Have you ever gone to a coupon site and been confused, disoriented and frustrated? Want just printable coupons you can take to the store? Then here are ten coupon sites that make it easy to save in the real world.
So, whether you're looking to plan your next meal or save a bundle on your grocery bill, these sites can help you do it quickly and easily. While you're searching for that perfect coupon just remember to have fun. You're saving money, after all!
← 10 Good House Rules for Nannies | 10 Concerns About Nannies Being "Shadow Mothers" →
Comments are closed.